Entertainment
Here's why Clovia's 'Happy is my Superpower' ft. Shraddha Kapoor is our 'Happy' song!
If this year, we had to wrap our most-watched and marvelous songs, Shraddha Kapoor's 'Happy Is My Superpower, Khush Raho Na Yaar' is topping that list for sure! The peppy soundtrack that has kept us hooked deserves a big shout-out for not one but three BIG reasons! First, it shows our fav actress Shraddha Kapoor in a never-seen-before avatar. Second, it celebrates some awesome women who are badass, unapologetic, and unafraid to break some societal barriers! And third, lying underneath the entire track is a treasure trove of how 'Happy' is a Superpower for women. Who would have thought, right? But here it is! 
Decked up not in a fancy designer outfit but a luxe lacey bralette and trendy jeans, Shraddha is humming the tune that's both power-packed and groovy. While the music in itself is sure to stay in our heads for a long time, it is mainly the video that has become the biggest talk of the town. Featuring women from different walks of life- a corporate to a DJ to a skateboarder- who are having a gala time in their quirky, unapologetic avatars, the moments they share on this TVC are just too relatable! And we are NGL, watching these women comfortable in their own space, appreciating the way their waists curve before meeting the hips, happily dancing when nobody is watching, and doing whatever the heck they want, fills us with so much joy on so many levels! Here are our best takes from the fantabulous song-
Enjoy your curves– Embarrassed for not 'fitting' in? Well, when you are meant to stand out, why should you fit in, right? Take a note from the ladies of the 'Happy Is My Superpower' club and start flaunting your curves, embrace those cute tummy folds, arm jiggles, and thick thighs because hello, did you not hear when Shraddha Kapoor said that happiness does not come in a size, duh!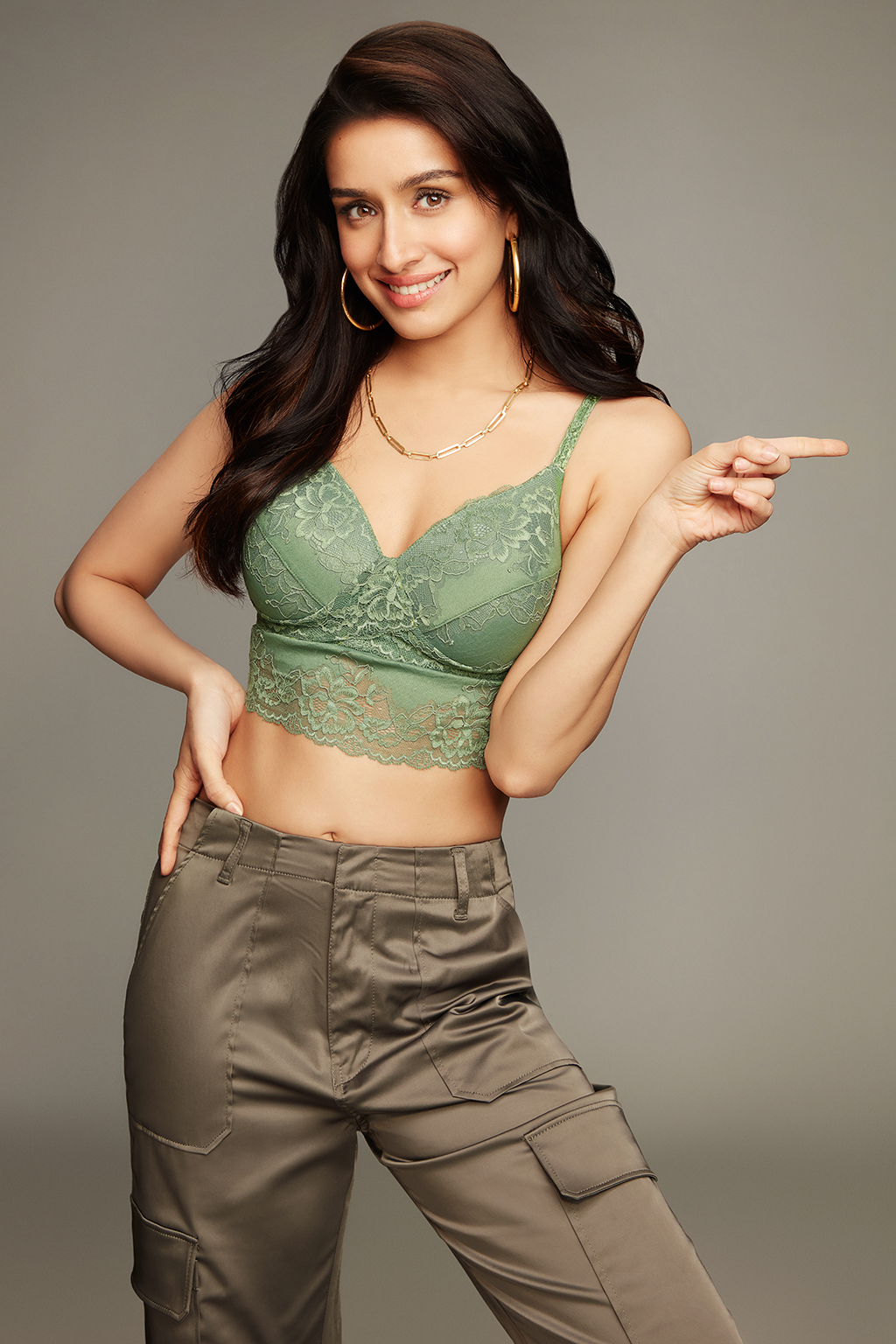 Enjoy your quirks– Quirks are something that set us apart from the crowd, right? Then why stay boring when you can stay quirky? Shraddha in her quirky avatar is the happiest girl we have seen of late and that reminds us how badly we have missed being ourselves in a while, no? The way she is able to do just what her heart tells her to has made us hop on the 'quirky' bandwagon too! 
Enjoy your whims– Let your whims take the centre stage! From lounging at home in your underpants and bra or casually skateboarding in the middle of a busy street, as long as it keeps their feet tapping, the gals of the 'Happy Is My Superpower' club are doing it all! And boy, does it make us so so happy watching them act on their impulses!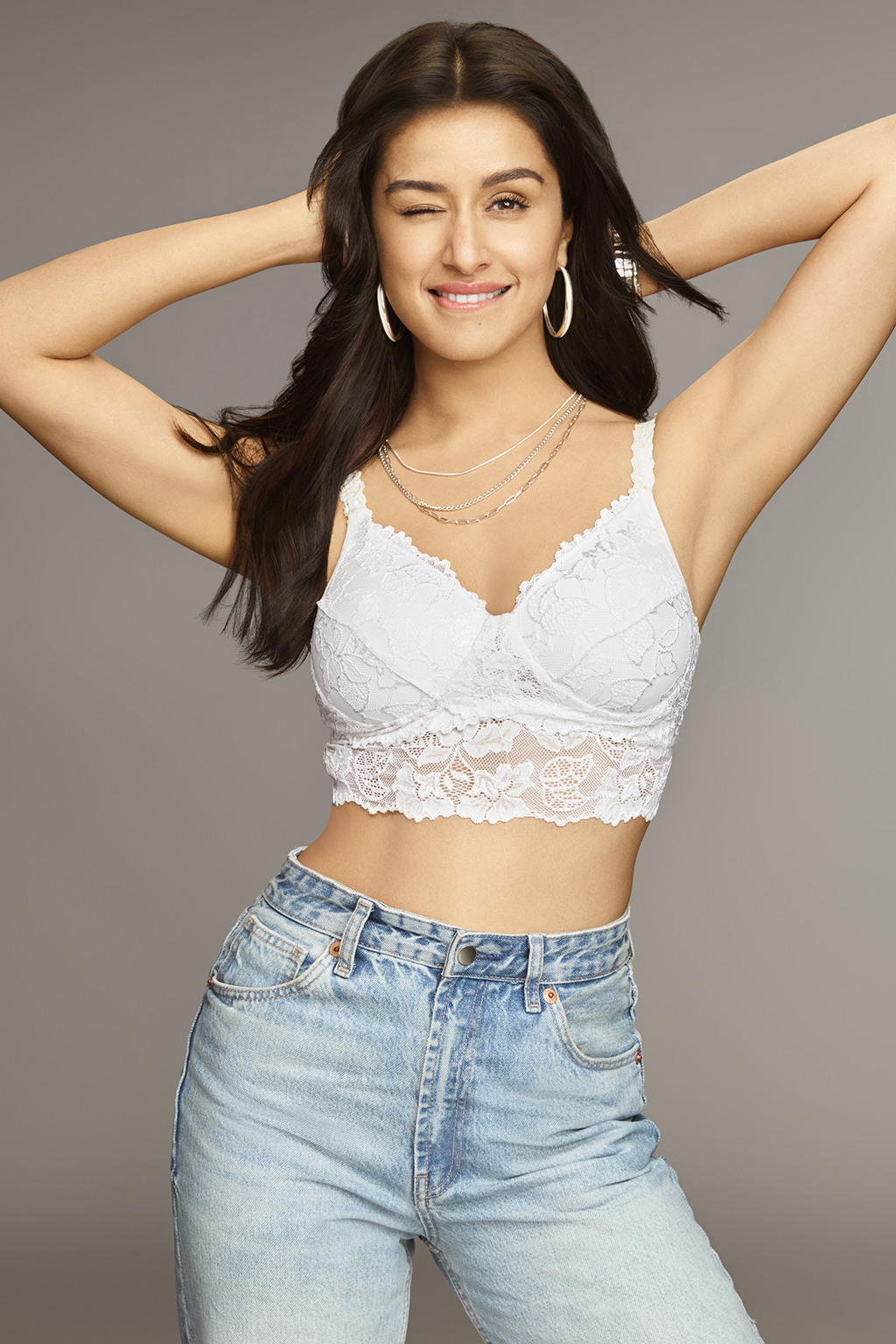 Moving beyond typical body-positive singsongs and tunes, 'Happy Is My Superpower' is like a breath of fresh air that does give away a strong social message but never for a moment feels preachy. The main reason it is going to stay with us is that we could vividly imagine living through all of these fantastic women! And kudos to Shraddha Kapoor for pulling off another genuinely stunning performance and sweeping us off our feet. A peek at the song we have been harping about
Out of a few things that actually entertained us and brought a big, broad smile to our faces, this song tops the list! Shraddha Kapoor in her most genuine avatar, a lot of young, badass women grooving to their own tunes without giving two cents about others, some really snazzy outfit ideas, and a powerhouse of societal disruptor, this song is everything we could have asked for! 
Okay then, we are headed to join Clovia's 'Happy Is My Superpower' club with Shraddha Kapoor. You guys are tagging along, right?
#Heres #Clovias #Happy #Superpower #Shraddha #Kapoor #Happy #song