India
Have full faith in EC: Sanjay Raut on row over Shiv Sena poll symbol 'bow and arrow' | India News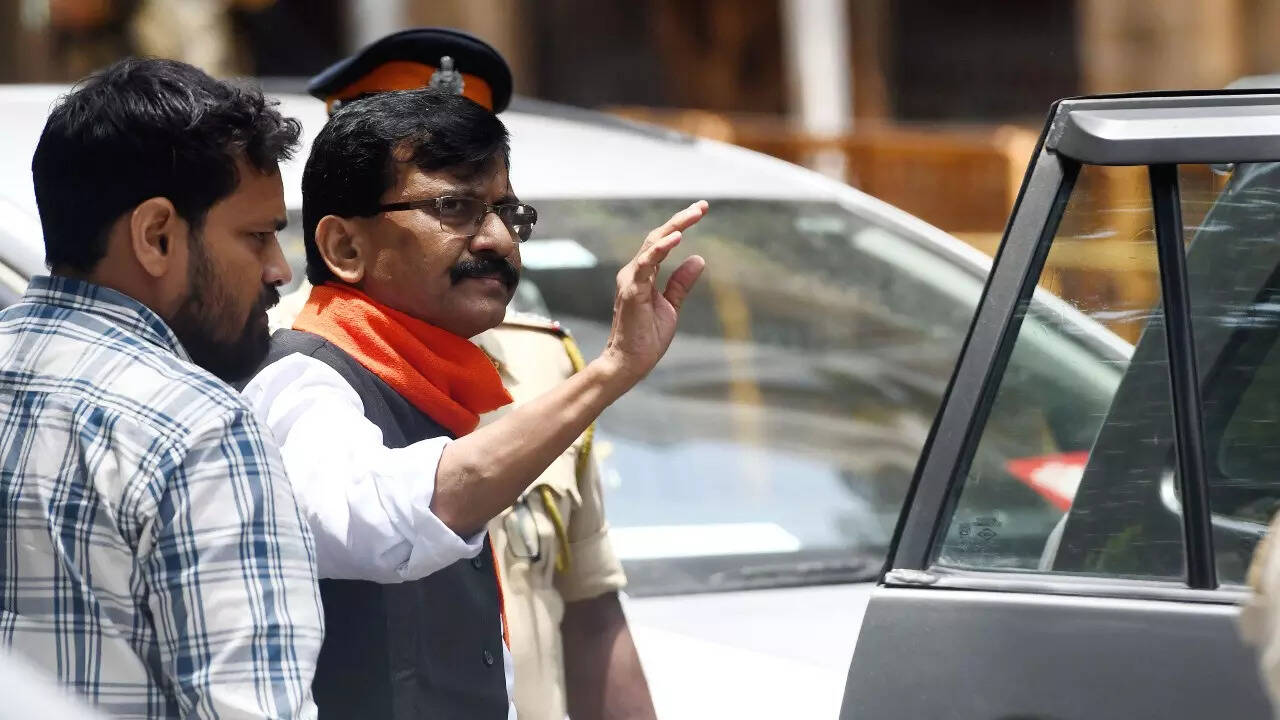 JAMMU: Shiv Sena (UBT) leader Sanjay Raut on Saturday said their faction has presented its case for control of the party's poll symbol "bow and arrow" before the Election Commission and it is confident that "pressure politics" will have no impact on the independent institution.
The EC is currently hearing a dispute over the Shiv Sena symbol, which is being claimed by the party's rival factions led by Maharashtra Chief Minister Eknath Shinde and former chief minister Uddhav Thackeray.
"This question should not have arisen at first-hand because the party and its symbol and flag belong to Thackeray. Where there is Udhav, there is real Shiv Sena," Raut, who was flanked by J-K party unit president Manish Sahni, told reporters here.
Responding to a question on the fight in the EC over the poll symbol, the Member of Parliament said it is unfortunate that five months have passed but the issue is still lingering.
"We have presented our case forcefully and I am hopeful that the pressure politics will have no impact on the EC. We have full faith and trust in this institution and there will be only one Shiv Sena, the real one which is led by Thackeray," he said.
Without naming the Shinde-led faction, he said they are openly saying that they are Prime Minister Narendra Modi's men and it is questionable how they can claim to be the real Shiv Sainiks.
"Let the polls come, they will come to know which is the real Shiv Sena. All those going to the temples are not there to pray but some have intentions to steal the idol. The people still visit the temples for prayers," he said, adding "some people are trying to steal the Idol of Shiv Sena founder Balasaheb Thackeray."
To a question about Uddhav Thackeray's term as party chief ending on January 23, Raut said he is the chief of the party and will remain so.

#full #faith #Sanjay #Raut #row #Shiv #Sena #poll #symbol #bow #arrow #India #News