Entertainment
Harnaaz Sandhu's special tribute to Sushmita Sen and Lara Dutta; gets emotional while taking the last walk as Miss universe – WATCH | Hindi Movie News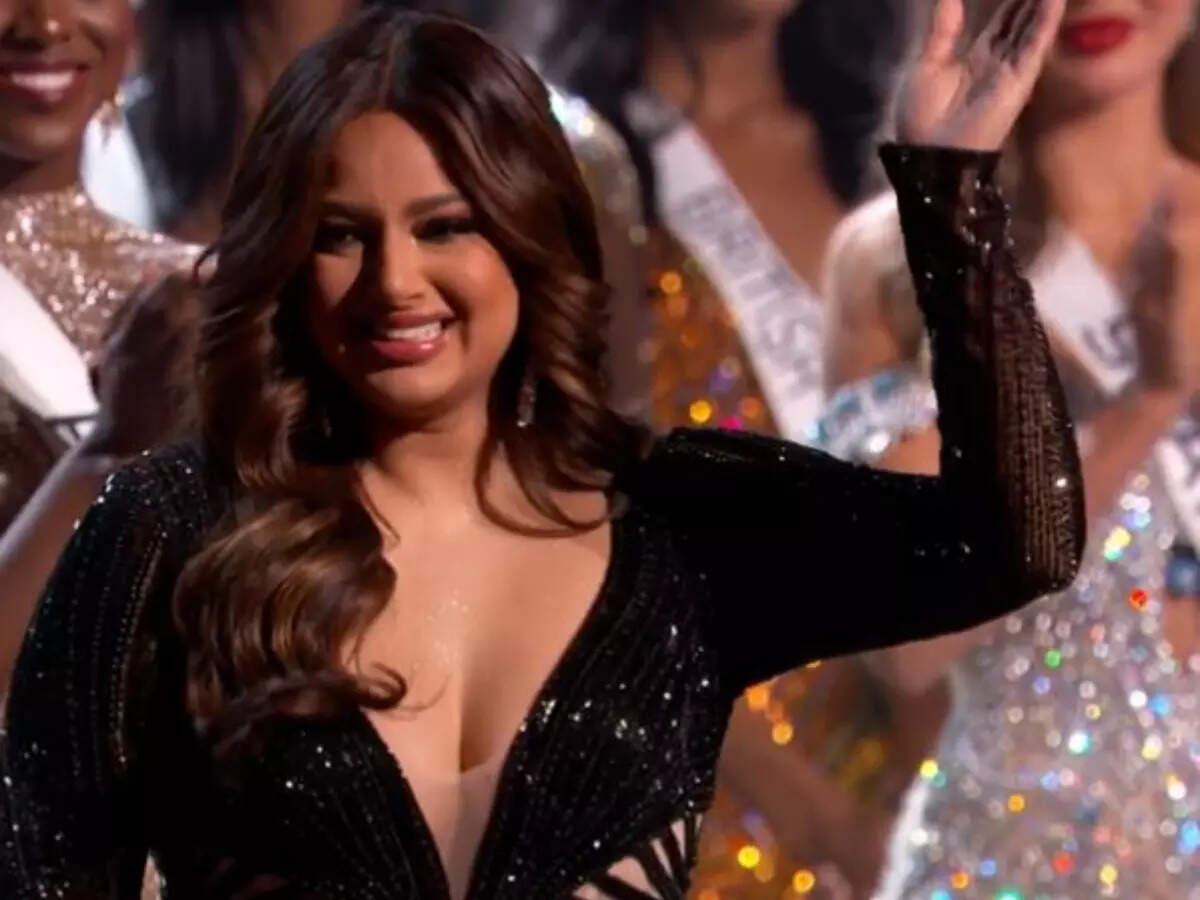 Harnaaz Kaur Sandhu brought back the 'Miss Universe' crown to India in 2021 after Lara Dutta got the honour for India in 2021. Prior to Lara, Sushmita Sen had won 'Miss Universe' pageant in 1994. Last evening, Harnaaz took her last walk as Miss Universe, at the finale event and welcomed Miss Universe 2022.
But Harnaaz gave a tribute to Lara and Sushmita as she wore a gown which had big pictures of Lara and Sushmita when they were crowned Miss Universe. Harnaaz was seen in a gorgeous black gown with Sushmita and Lara's pictures printed on it in black and white.
It was an overwhelming moment for her as she couldn't stop getting teary eyed. A voice message played in the background while she took her final walk on stage as Miss Universe. Tears rolled down her cheeks and she also sort of stumbled on stage but gracefully carried herself then.
Harnaaz's pre-recorded voice message, played in the background of this video said, "To my mom, dad, family, friends, and everyone who has inspired me in this quest, you are forever in my heart. To my beloved country, I shall keep making you proud." The caption from the 'Miss Universe' account on Twitter read, "Hold back tears as Harnaaz Kaur takes the stage one last time as Miss Universe!"
Harnaaz Sandhu brought back the Miss Universe title to India after almost two decades in 2021.
#Harnaaz #Sandhus #special #tribute #Sushmita #Sen #Lara #Dutta #emotional #walk #universe #WATCH #Hindi #Movie #News