India
Google pays tribute to Khashaba Dadasaheb Jadhav on his birth anniversary: India's Olympic trailblazer wrestler | India News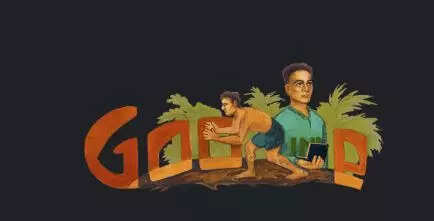 Google Doodle on Sunday honours the 97th birthday of Indian wrestler Khashaba Dadasaheb Jadhav, who made history by becoming independent India's first individual athlete to win an Olympic medal at the 1952 Summer Olympics in Helsinki." He was popularly known as Pocket Dynamo.
Born on this in 1926 in the village of Goleshwar in Maharashtra, Khashaba Dadasaheb Jadhav inherited his athleticism from his father, who was one of the village's best wrestlers. At the age of 10, Jadhav began training in wrestling with his father, and quickly excelled in the sport. Despite his small stature, standing at only 5'5″, Jadhav's skillful technique and quick footwork made him a formidable wrestler in high school, winning multiple state and national titles. He was particularly known for his mastery of the dhak move, where he would hold his opponent in a headlock before throwing them to the ground."
In the 1940s, Jadhav's wrestling achievements caught the attention of the Maharaj of Kolhapur. After a standout performance at Raja Ram college, the Maharaj decided to fund Jadhav's participation in the 1948 London Olympics. Despite having little experience with international wrestling rules and regulations, Jadhav managed to place 6th, setting a new record for Indian wrestlers.
Determined to improve upon his performance, Jadhav trained harder than ever before and moved up a weight class to bantamweight for the 1952 Helsinki Olympics. There, he defeated wrestlers from Germany, Mexico, and Canada before losing to the eventual champion, earning a bronze medal and becoming the first medal winner from independent India. The crowd celebrated his return home, and a parade of bullock carts carried him through his hometown village.
Unfortunately, an injury to his knee before the next olympics forced Jadhav to retire from wrestling, and he later worked as a police officer. The Maharashtra government posthumously awarded him the Chhatrapati Puraskar in 1992-1993, and the wrestling venue built for the 2010 Delhi Commonwealth Games was named in his honor.
Source: Google/doodles

#Google #pays #tribute #Khashaba #Dadasaheb #Jadhav #birth #anniversary #Indias #Olympic #trailblazer #wrestler #India #News