Business
Google CEO Sundar Pichai: Job cuts avoided 'much worse' issues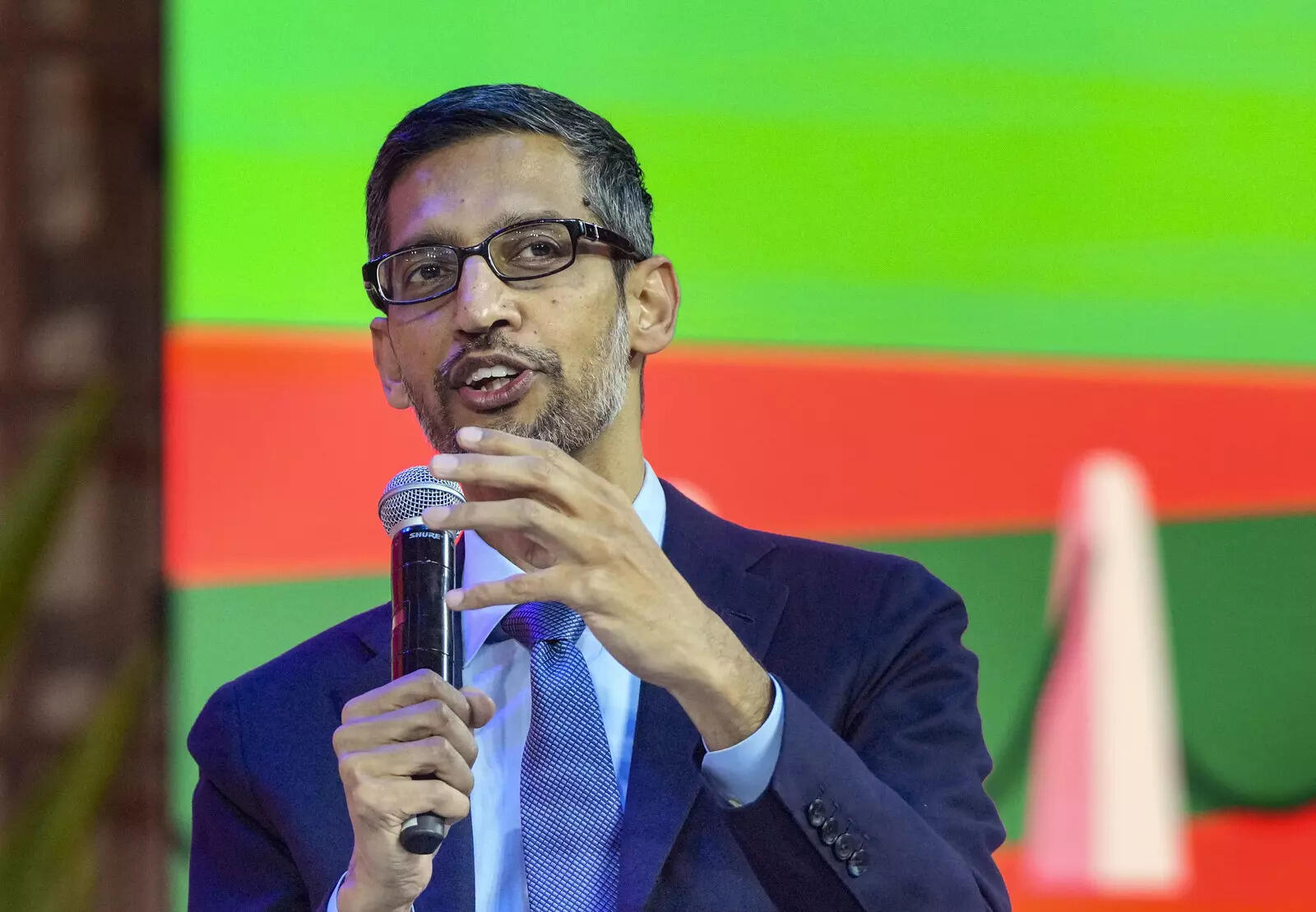 SAN FRANCISCO: Google's chief executive officer told employees on Monday that job cuts were made in a bid to act decisively as the company's growth slowed.
In an internal meeting, Sundar Pichai, who is CEO of Google parent Alphabet Inc, said he had consulted with the company's founders and board in making the decision for 6% cuts, according to remarks reviewed by Bloomberg.
"If you don't act clearly and decisively and early, we can compound the problem and make it much worse," Pichai said. "These are decisions I needed to make."
Google said on Friday that it would eliminate about 12,000 jobs, becoming the latest tech giant to retrench after years of abundant growth and hiring. Although speculation about the cuts had swirled for months, the layoffs were nonetheless a shock to the system for some employees. Some realized they lost their jobs when they were unable to access corporate systems. Yet Pichai stressed the cuts were the product of careful consideration.
"The process was far from random," he said. He added that because bonuses were tied to company performance, and because leadership needs to be accountable, all senior vice presidents and above would see a "significant reduction" in their annual bonus this year.
The size of Google's workforce forced executives to keep the circle of decision makers relatively small, said Fiona Cicconi, Google's chief people officer, in the meeting with employees.
"In an ideal world, we would have given managers a heads up, but we have over 30,000 managers at Google," Cicconi said. "We wanted to give certainty sooner."
Another executive said severance packages had been structured to reward workers with long tenures at the company.
Alphabet Chief Financial Officer Ruth Porat stressed in the meeting that the cuts were intended to free the company up to continue investing in key priorities.
"Act early, and you then create the capacity to invest for long-term growth," Porat said. "As difficult as this was, those were the takeaways."

#Google #CEO #Sundar #Pichai #Job #cuts #avoided #worse #issues