Entertainment
Golden Globes 2023: What made host Jerrod Carmichael's 'roast-filled' monologue stand out? 3 EPIC jokes by him
The 2023 Golden Globe Awards premiered on television today. This marks its comeback after being off-air last year due to allegations against the Hollywood Foreign Press Association (HFPA) for lacking diversity, along with the prevalence of other unethical practices. The association went through much-needed changes, and today, for the first time in its 79-year-old history, the prestigious Golden Globes was hosted by a Black writer, comic, and actor – Jerrod Carmichael. At the very onset of the ceremony, Carmichael delivered a memorable and witty monologue, full of punches and roasts. But, before we dive into his monologue, let us first look at who Jerrod Carmichael is, after all.
Who is Jerrod Carmichael, the host of Golden Globe Awards 2023?
Who is Jerrod Carmichael?
Jerrod Carmichael is a writer and comedian who is known for The Carmichael Show, which ran for three seasons. Recently, he also received critical acclaim and audience's love for his stand-up act Rothaniel. Apart from this, Carmichael is also a director and a writer.
What happened to Jerrod Carmichael?
In April 2022, Jerrod Carmichael came out as gay in his standup special Rothaniel. Following this development, he had a fallout with his mother and other family members as well. The Golden Globes 2023 host spoke about this at length in many interviews.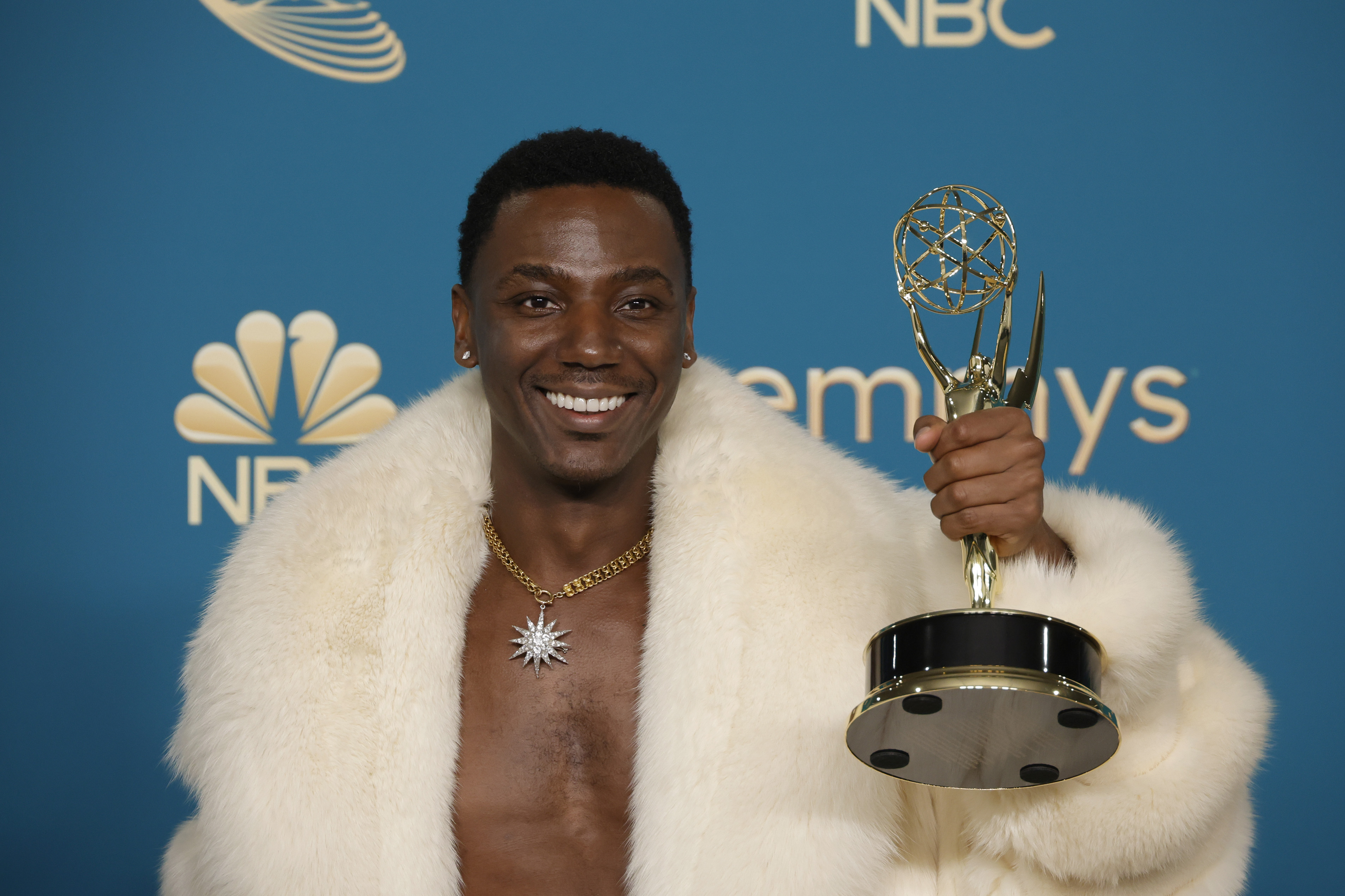 Did Jerrod Carmichael win an Emmy?
Yes! In 2022, Jerrod won an Emmy for Outstanding Writing for a Variety Special for his comedy special Rothaniel.
Are Jerrod Carmichael and Bo Burnham friends?
Jerrod Carmichael and Bo Burnham are quite close friends. Burnham even directed two of Carmichael's comedy specials.
Which movies have Jerrod Carmichael featured in?
Apart from being a comedian, writer, and director, Carmichael is also an actor. He has featured in several movies including Transformers: The Last Knight, Neighbors, Neighbors 2: Sorority Rising, The Meddler, The Disaster Artist, Mid90s and On the Count of Three. He was also the voice for the character named Paco Ferdinand. He now has the movie Poor Things in his kitty.  
And now scroll below to know about his epic jokes at the Golden Globe Awards, 2023.
3 hilarious jokes by the 2023 Golden Globes host Jerrod Carmichael
Jerrod Carmichael addresses the elephant in the room!
Jerrod began his monologue with no hint of hesitance in addressing the elephant in the room – the boycott of the HFPA due to allegations of lack of diversity in its association. As per henryherald.com, Carmichael said, "I'll tell you why I am here: I am here because I am Black." He continued, "I'll tell you what's been going on. This show, the Golden Globe Awards, did not air last year because the Hollywood Foreign Press Association—which I won't say were a racist organization, but they didn't have a single Black member until George Floyd died. So do with that information what you will. I'll tell you how I got here."
He further reflected on how he was basically invited to be 'the Black face of an embattled organization'.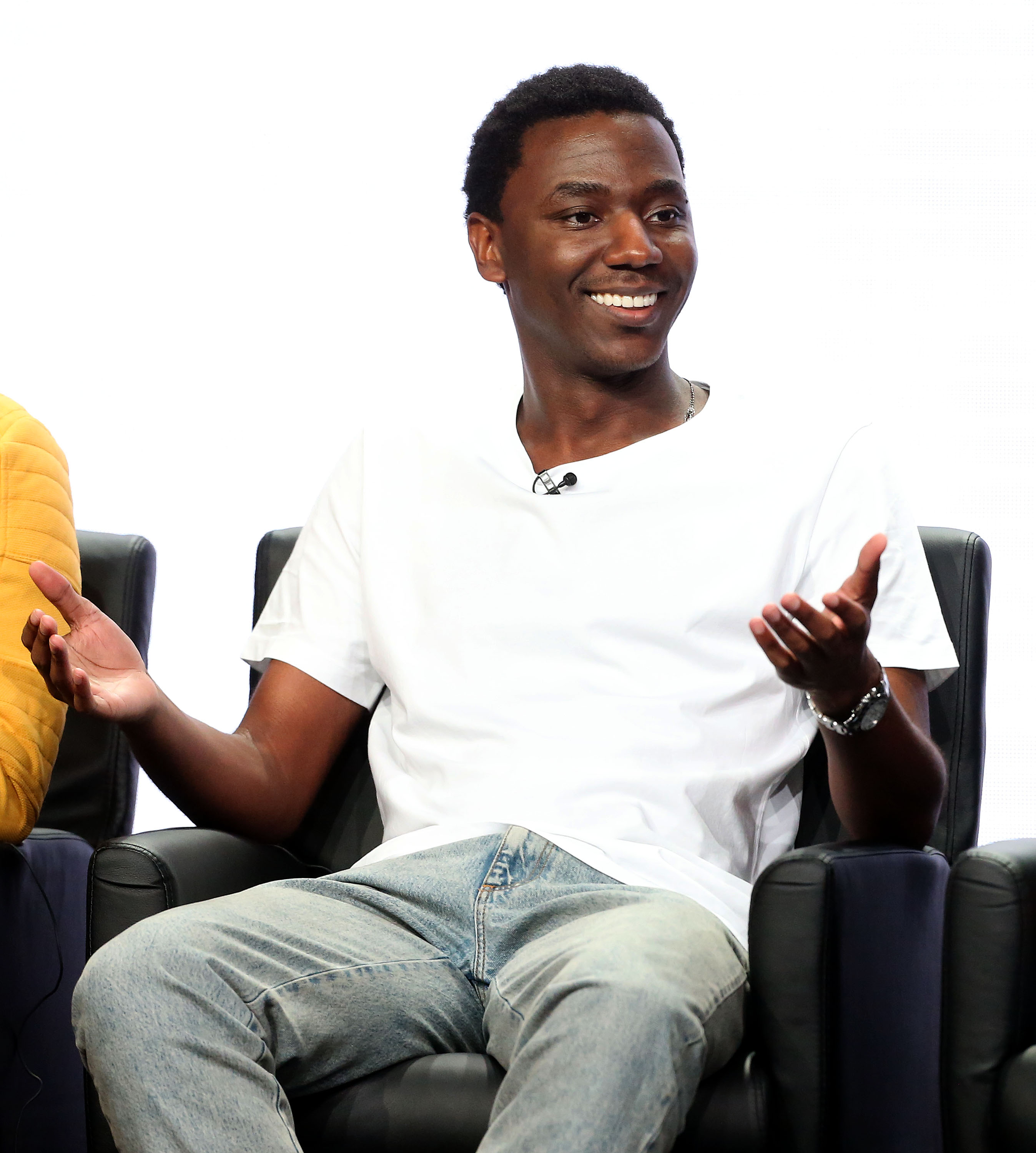 2. Jerrod Carmichael called himself 'unfire-able'
Taking a cue from his last punch, the 35-year-old comic said that the organization had not had a Black host in the past 79 years. Thus, he said, he is 'unfire-able'. He further explained that the reason he took the job of hosting the prestigious event was because he thought they had not changed 'at all.'
ALSO READ: Golden Globes 2023: Which movie beat RRR to win Best Motion Picture – Non-English Language? 5 things to know
3. How much was Jerrod Carmichael paid to host the 80th Golden Globe Awards
Jerrod, in his own words, was paid a whopping $500,000 to host the 2023 Golden Globes. He left the audience in splits when he said that everyone has a 'take the money' mentality from where he comes from.
Jerrod Carmichael concluded his speech on a hopeful and positive note
After several punches, Jerrod concludes his speech on a positive and cheery note. He expressed that he was at the ceremony because of the talented artists that he admired, would like to be like, and was even jealous of. "And regardless of whatever the Hollywood Foreign Press Association's past may be, this is an evening when we get to celebrate and I think this industry deserves evenings like these, and I'm happy you all are here," Carmichael concluded.
ALSO READ: Golden Globes 2023 Highlights: RRR makes India proud as Naatu Naatu wins Best Original Song
#Golden #Globes #host #Jerrod #Carmichaels #roastfilled #monologue #stand #EPIC #jokes