Entertainment
Gadar 2 Free Ticket: Good News! Watch Gadar-2 for free on the occasion of Rakshabandhan, just have to do this work, book tickets like this
Gadar 2 Free Ticket: On the occasion of Rakshabandhan, you can watch Gadar-2 movie for free. So let's know how to get free ticket.
Gadar 2 Free Ticket Raksha Bandhan 2023: The film Gadar-2, released on the occasion of August 15, is continuously rocking the box office. In view of this, the makers are giving a chance to watch the film for free on the occasion of Raksha Bandhan. With this you will not need to spend ticket money to watch the movie. So let us know how to get a free ticket..
Get two free tickets of 'Gadar 2' on Rakshabandhan
The festival of Rakshabandhan will be celebrated somewhere on 30th August and somewhere on 31st August. Keeping this in mind, this offer has been made so that more and more fans will be able to watch this film. Actually, the offers have been issued by the makers. In which it was told that if you buy two tickets of Gadar-2, you will get two tickets free.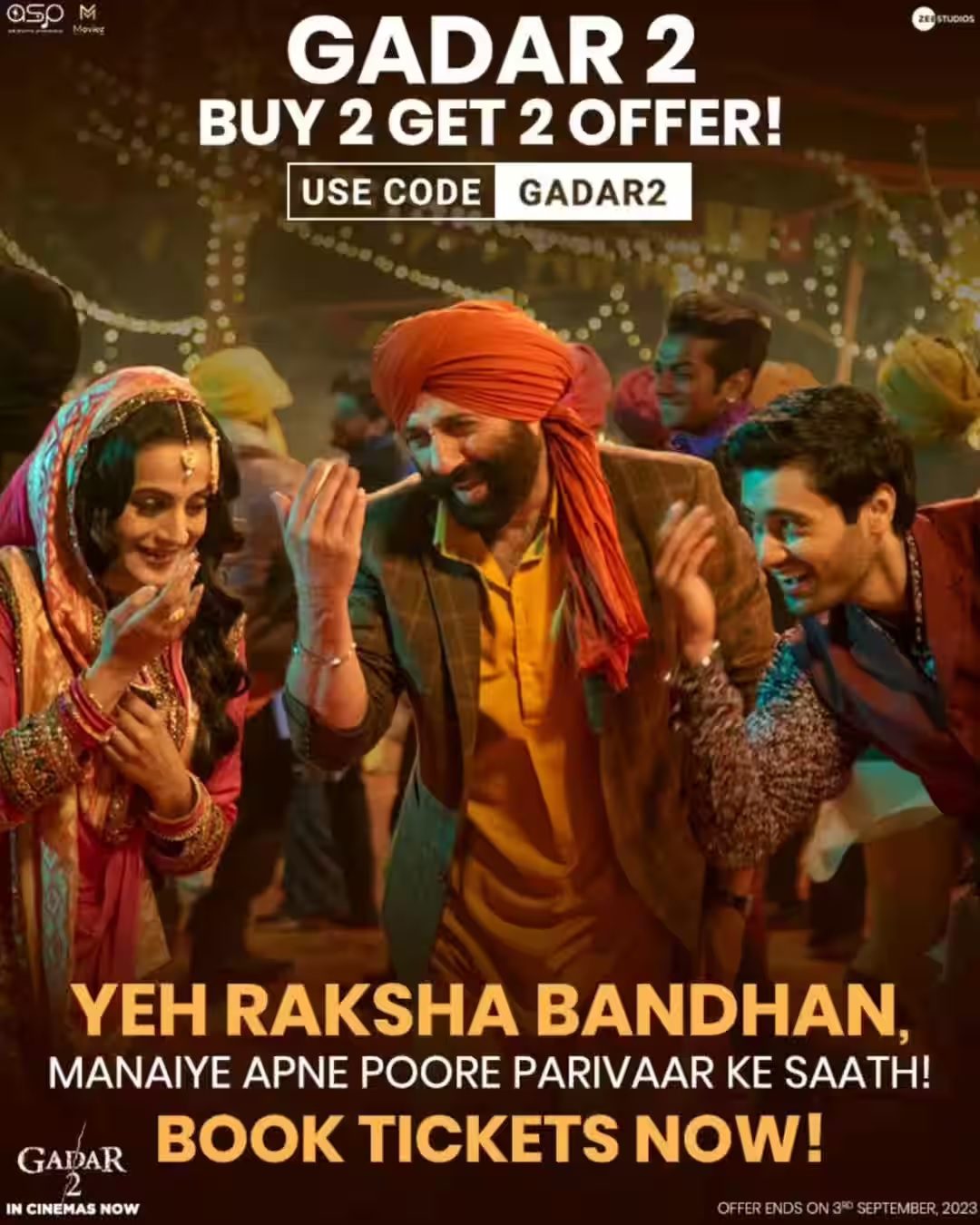 How long will the offer last?
The makers have made this offer for their fans which will be valid from 29th August 2023 to 3rd September 2023.
'Gadar 2' has earned this much so far
Gadar-2 film has earned more than Rs 450 crore so far. This is the second part of the film Gadar-2. In which it is shown that Tara Singh goes to Pakistan to save his son Jeeta and gets trapped there among the enemies. Then how they escape from the enemies and reach Pakistan is shown in this film.
#Gadar #Free #Ticket #Good #News #Watch #Gadar2 #free #occasion #Rakshabandhan #work #book #tickets