Business
FPIs withdraw Rs 15,000 crore from equities in 2 weeks of January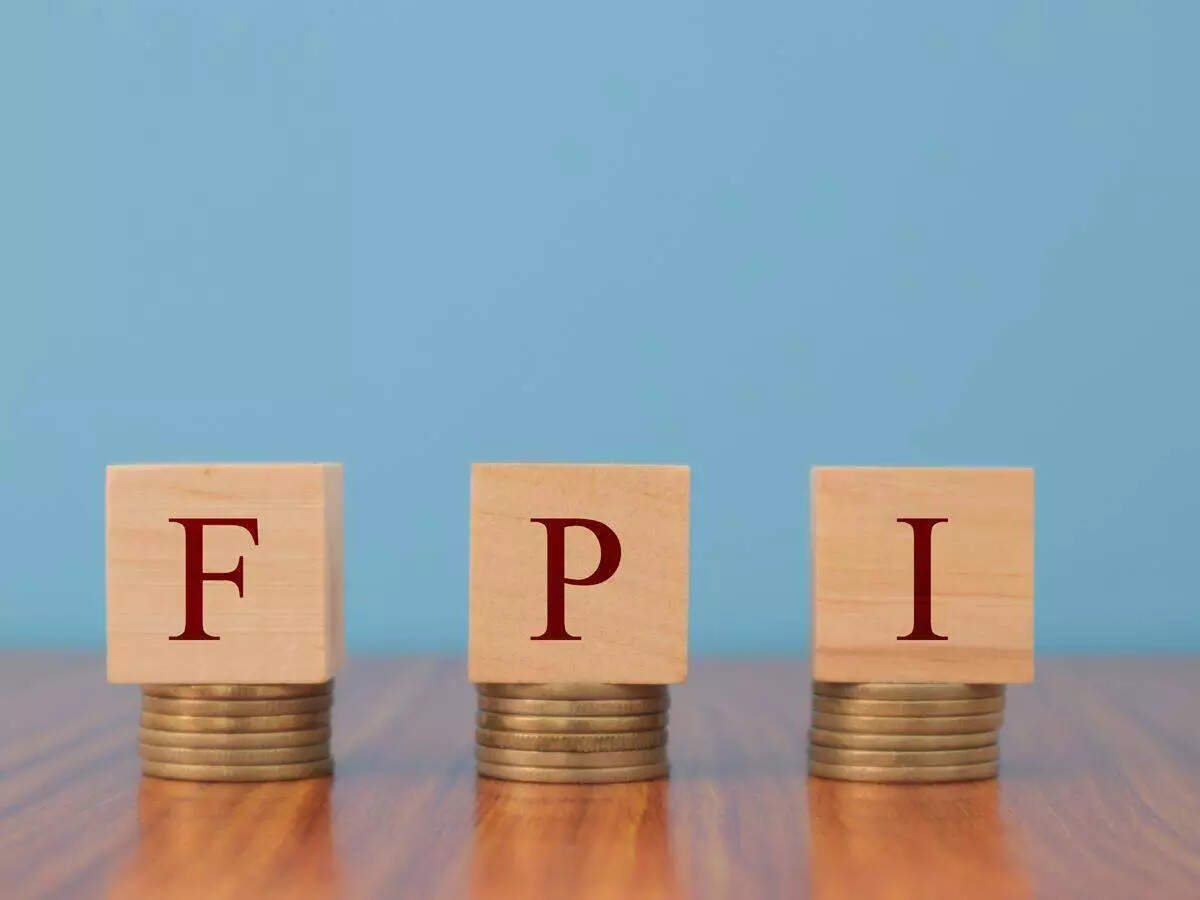 NEW DELHI: Foreign investors offloaded around Rs 15,000 crore worth of Indian equities in the first two weeks of January amid risks of Covid in some parts of the world and recession worries in the US.
Foreign portfolio investors (FPIs) have been adopting a cautious stance towards Indian equity markets for the past few weeks.
Going forward, FPIs flows are expected to remain volatile even as inflation continued its downward trajectory both globally and domestically, Shrikant Chouhan, Head of Equity Research ( Retail), Kotak Securities Ltd, said.
According to the data with the depositories, FPIs have made a net withdrawal of Rs 15,068 crore from the Indian equity markets during January 2-13. Only two of the 10 trading days in January to date saw net purchases.
This came following a net inflow of Rs 11,119 crore in December and Rs 36,239 crore in November.
Overall, FPIs pulled out Rs 1.21 lakh crore from the Indian equity markets in 2022 on aggressive rate hikes by the central banks globally, particularly the US Federal Reserve, volatile crude, rising commodity prices along with Russia and Ukraine conflict.
This was the worst year for FPIs in terms of flow and withdrawal from equities comes following a net investment in the preceding three years.
The latest outflow in January could be attributed to the concerning cues emanating from both global as well as domestic quarters.
"There is still a risk of Covid in various places of the world. Additionally, concerns about the US recession are preventing FPIs from investing in emerging nations like India," Himanshu Srivastava, Associate Director – Manager Research, Morningstar India, said.
Also, in the midst of the ongoing uncertainty, many investors would have also chosen to book profits with Indian markets touching all-time highs in the recent past.
FPIs are selling in India and moving money to cheaper markets like China, Hong Kong and South Korea where valuations are much lower, V K Vijayakumar, Chief Investment Strategist at Geojit Financial Services, said.
Since domestic institutional investors (DIIs) and retail investors are buyers and are keen to buy the dips, the FPI selling is unlikely to lead to a sharp correction in the market even though the market appears weak for the near term, he added.
CPI inflation falling to 5.72 per cent in December and IIP spurting to 7.1 per cent in November are positive macros which can provide fundamental support to the bulls.
In addition to equities, FPIs have offloaded debt securities to the tune of Rs 957 crore during the first two weeks of January.
Apart from India, FPI flows were negative for Indonesia so far this month, while it was positive for the Philippines, South Korea and Thailand.

#FPIs #withdraw #crore #equities #weeks #January