Business
FPIs pull out Rs 15,236 cr from equities in January as China reopens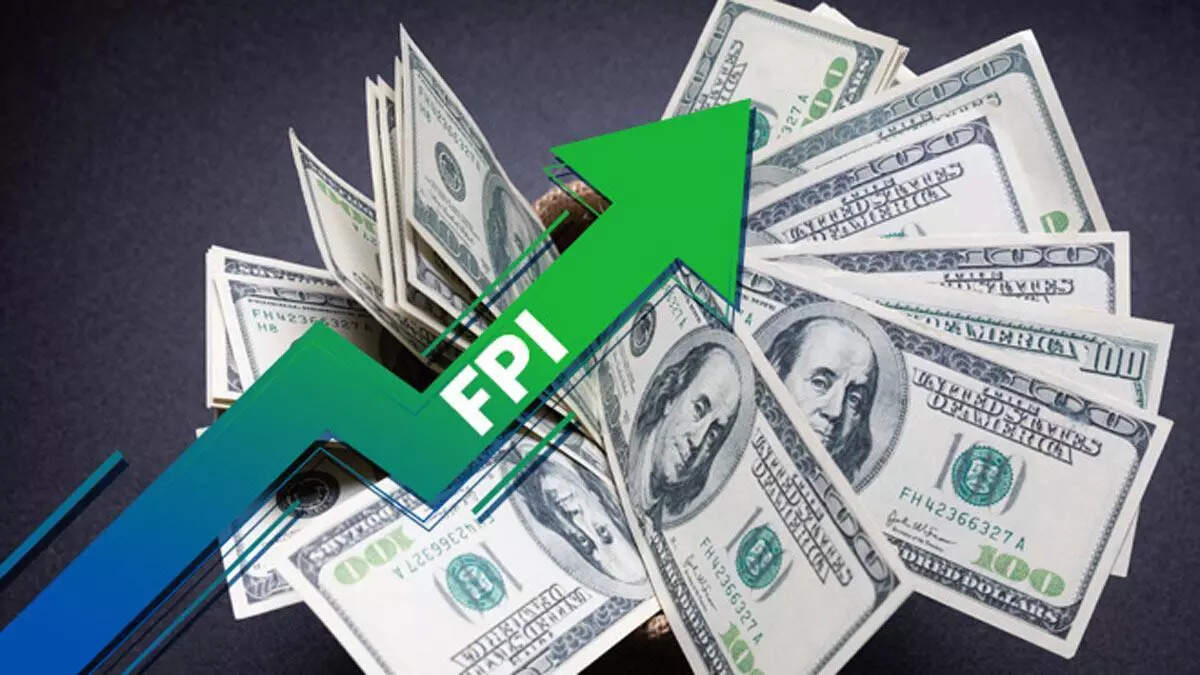 NEW DELHI: Foreign investors pulled out a net amount of Rs 15,236 crore this month so far on attractive Chinese markets and concerns about the US economy entering a recession.
However, foreign portfolio investors (FPIs) have turned buyers in the last four trading sessions.
The outflow in the month of January came following a net inflow of Rs 11,119 crore in December and Rs 36,239 crore in November.
Overall, FPIs pulled out Rs 1.21 lakh crore from the Indian equity markets in 2022 on aggressive rate hikes by the central banks globally, particularly the US Federal Reserve, volatile crude, rising commodity prices along with Russia and Ukraine conflict.
The year 2022 was the worst year for FPIs in terms of flow and withdrawal from equities comes following a net investment in the preceding three years.
According to the data with the depositories, FPIs have made a net withdrawal of Rs 15,236 crore this month (till January 20). The latest FPI sell-off was largely driven by the aggressive reopening of the Chinese markets after the lockdown.
In accordance with its zero Covid policy, China had been enforcing rigorous lockdowns to reduce the number of Covid cases. As a result, Chinese markets fell, making them more appealing from a value standpoint, Himanshu Srivastava, Associate Director – Manager Research, Morningstar India, said.
This caused FPIs to shift their focus from economies with relatively high valuations, like India, to China, he added.
Additionally, concerns about the US economy entering a recession remain persistent, which was further supported by uninspiring US statistics, Srivastava said.
"The sustained selling by FPIs is a bit surprising since the dollar index has been steadily declining. The dollar index has declined from 2022 peak of 114 to around 103 now," VK Vijayakumar, Chief Investment Strategist at Geojit Financial Services, said.
The declining dollar is favourable for emerging markets and, therefore, India should have received inflows. But what is happening now is that FPIs are investing heavily in cheaper markets like China, Hong Kong, South Korea and Thailand and they are selling in relatively expensive India, he added.
FPIs were big sellers in financials, IT and telecom, while they bought significantly only in metals and mining.
In addition to equities, FPIs have offloaded debt securities to the tune of Rs 1,286 crore so far this month.
Apart from India, FPI flows were negative for Indonesia so far this month, while it was positive for the Philippines, South Korea and Thailand.
Going forward, FPIs flows are expected to remain volatile in India as macro indicators continued to be weak even as Indian equity markets turned hopeful ahead of the upcoming Union Budget, Shrikant Chouhan, Head of Equity Research ( Retail), Kotak Securities Ltd, said.

#FPIs #pull #equities #January #China #reopens