World
Europe's royals, in Athens, bids farewell to Greece's last king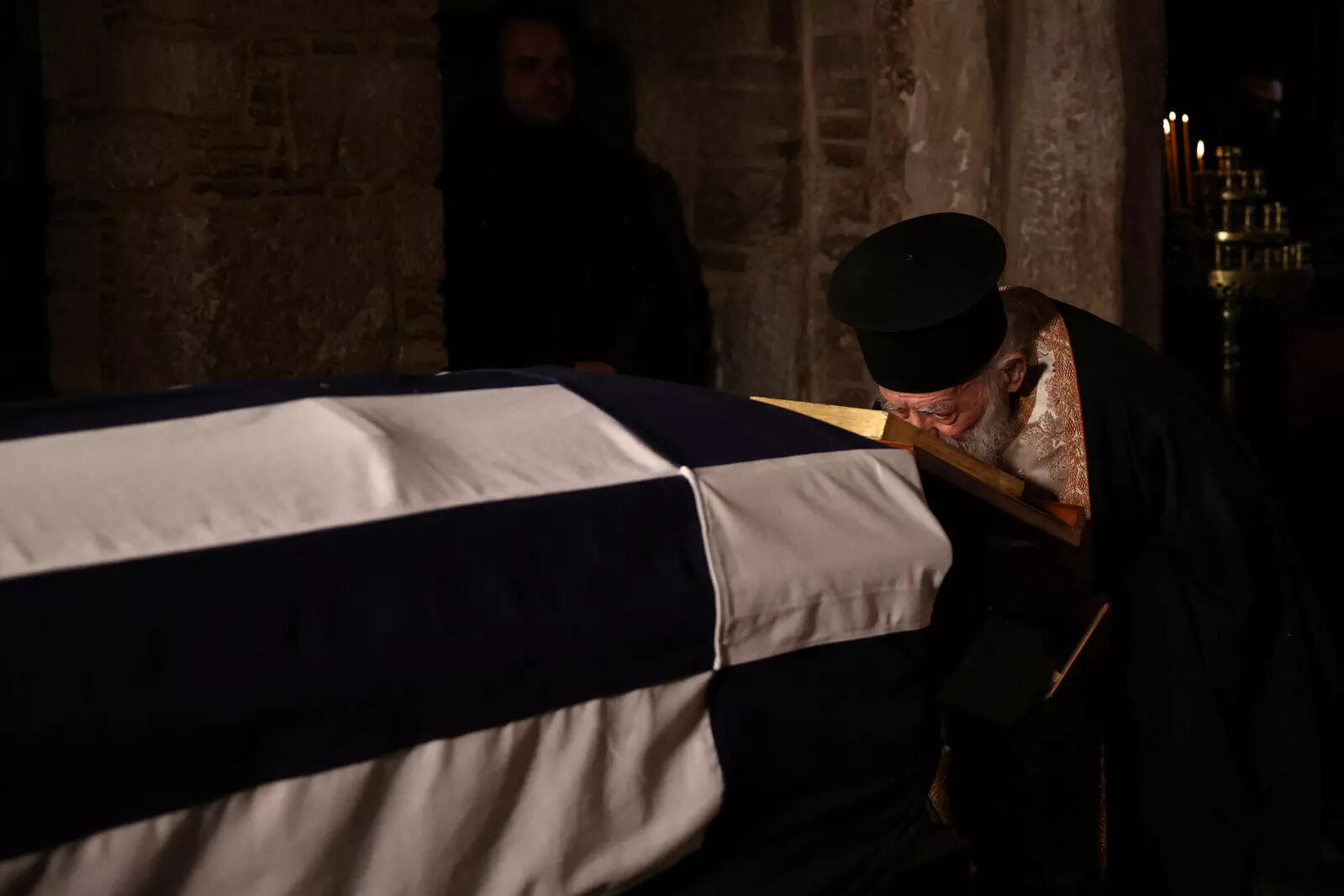 ATHENS: European royalty gathered in Athens on Monday for the funeral of former King Constantine of Greece, born a prince but spurned by his country which abolished the monarchy in 1974.
Constantine, a second cousin of Britain's King Charles and Godfather to heir Prince William, lived most of his life in exile after a Greek referendum, which rejected the monarchy in 1974. He died at the age of 82 last week in an Athens hospital.
Known as "The Ex" or just "Glucksberg" – from the German House of Glucksberg which has connections with royalty throughout Europe, Constantine II was the only son of King Paul and Queen Frederica of Greece and the last king of the country.
Royals from Europe, including Britain's Princess Anne, sister of King Charles, and her husband and Spain's King Felipe and Queen Letizia, were expected to attend the funeral, at the Metropolitan Cathedral in central Athens, under tight security.
Archbishop of Greece Ieronymos will lead the funeral procession expected to begin at 1000 GMT.
Hours before the funeral, mourners queued outside the chapel of Agios Eleftherios next to the Cathedral, where Constantine's body lies at rest.
But only 200 guests would be able to attend the funeral, among them Greek shipowners, businessmen and other members of the country's elite. Royals from Denmark, Norway, Sweden, Belgium and Luxembourg were also on the guest list.
Constantine, an Olympics gold medalist in sailing, was 27 years old and had been a king for three years in 1967, when he was forced into exile with his wife Princess Anne-Marie, the youngest daughter of King Frederick IX of Denmark and his family.
He wasn't to return to Greece for decades, where he was deeply unpopular for his decision to swear-in the colonels who seized power in April 1967. He briefly cooperated with them before staging a failed counter-coup, that led to his exile.
The military junta abolished the monarchy in 1973. In a referendum after the fall of the junta in 1974, Greece rejected monarchy again.
After the referendum, his relationship with Greece was testy. He was allowed to return only for a few hours in 1981 to bury his mother, Queen Frederika, at the family estate at Tatoi, about 20 kilometres north of Athens.
In the 1990s, Constantine was stripped of his Greek citizenship and the state seized Tatoi and a palace on the island of Corfu where Britain's Prince Philip was born.
Constantine will be buried in Tatoi, where his ancestors are also laid to rest.

#Europes #royals #Athens #bids #farewell #Greeces #king