India
Entire India to be covered under Doppler Weather Radar network for better forecast by 2025 | India News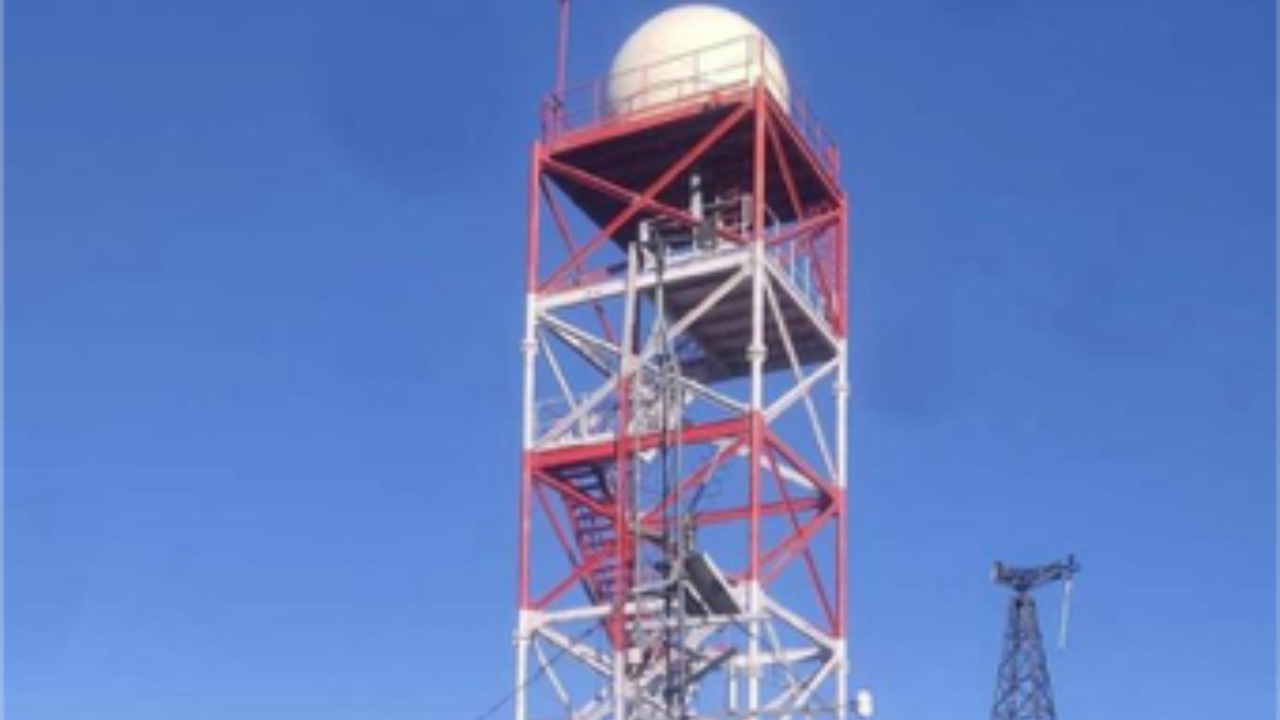 NEW DELHI: Seeking to further strengthen its weather forecast system and expand its network of meteorological services, the country's national weather forecaster – India Meteorological Department (IMD) – on Sunday announced to cover the entire country under sophisticated radar network by deploying 25 additional Doppler Weather Radars (DWRs) to predict extreme weather events more accurately and establish 720 District Agro Meteorological Units (DAMUs) to provide more precise farm-related advisories and forecasts to farmers by 2025.
Besides, the IMD also decided to increase its agro-meteorological service facilities from 3,100 blocks in 2023 to 7,000 blocks in 2025, and bring Delhi, Kolkata and Guwahati under its urban flood warning system in coming years. The urban flood warning system, introduced in Mumbai in July 2020, is currently operational in two cities including Chennai.
The new plan was announced by Union minister of earth sciences Jitendra Singh and IMD chief M Mohapatra during an event here to celebrate 148th foundation day of the Met department.
Doppler radars help in observing extent and intensity of rainfall and cloud formations, and monitoring thunderstorms and lightning in real-time. It can prove to be an important tool to avert disasters in many states, specifically the ones struck by thunderstorms lightning, floods and heavy rains. Among all extreme weather events in India in 2022, thunderstorms and lightning claimed the highest 1,285 lives (58% of total casualties of 2,227) followed by floods and heavy rains (835).
Chief minister of Himachal Pradesh, Sukhvinder Singh Sukhu, chief minister of Uttarakhand, Pushkar Singh Dhami, and LG of Union Territory of J&K, Manoj Sinha, attended the foundation day function virtually. The event saw the launch of the new DWRs in HP, Uttarakhand, Ladakh and J&K.
Speaking at the occasion through video-conference, Himachal Pradesh chief minister Sukhu brought into focus the land subsidence issue saying some places in his state are also facing the crisis like what is being witnessed in Joshimath in neighbouring Uttarakhand, and urged the Union minister for assistance to strengthen the disaster management network.
Demanding, the DWR for Lahaul-Spiti in HP, he said though 70% of his state was already covered under the system, there was a need to cover remaining 30% by installing DWR in Lahaul-Spiti which has not only snow, glaciers and rivers, but is also strategically important as it is close to China border touching J&K and Ladakh.
Claiming that the weather prediction accuracy in the country has increased by about 20-40% for different severe weather events forecast during the last five years, Union minister Jitendra Singh said the government has already taken proactive steps and increased the DWR system network from mere 15 to 37 in the last eight years. "It will add 25 more in the next 2-3 years for the universal coverage of the country," he said while inaugurating four DWRs in the western Himalayan region – Banihal Top in J&K, Jot and Murari Devi in HP, and Surkanda Devi in Uttarakhand – taking the tally of total of such Radars to 37.
The X-Band Doppler weather radar, which was commissioned at Banihal in J&K, will monitor extreme weather events, especially during Amarnath Yatra in the UT. Eleven of 25 new radars will be set up in plains while eight in north-east India and six in urban areas. Besides, the number of automatic weather stations for surface observational networks will be increased from 1,000 to 1,650 by 2025.

#Entire #India #covered #Doppler #Weather #Radar #network #forecast #India #News