India
Egyptian president's visit expected to strengthen time-tested ties: MEA | India News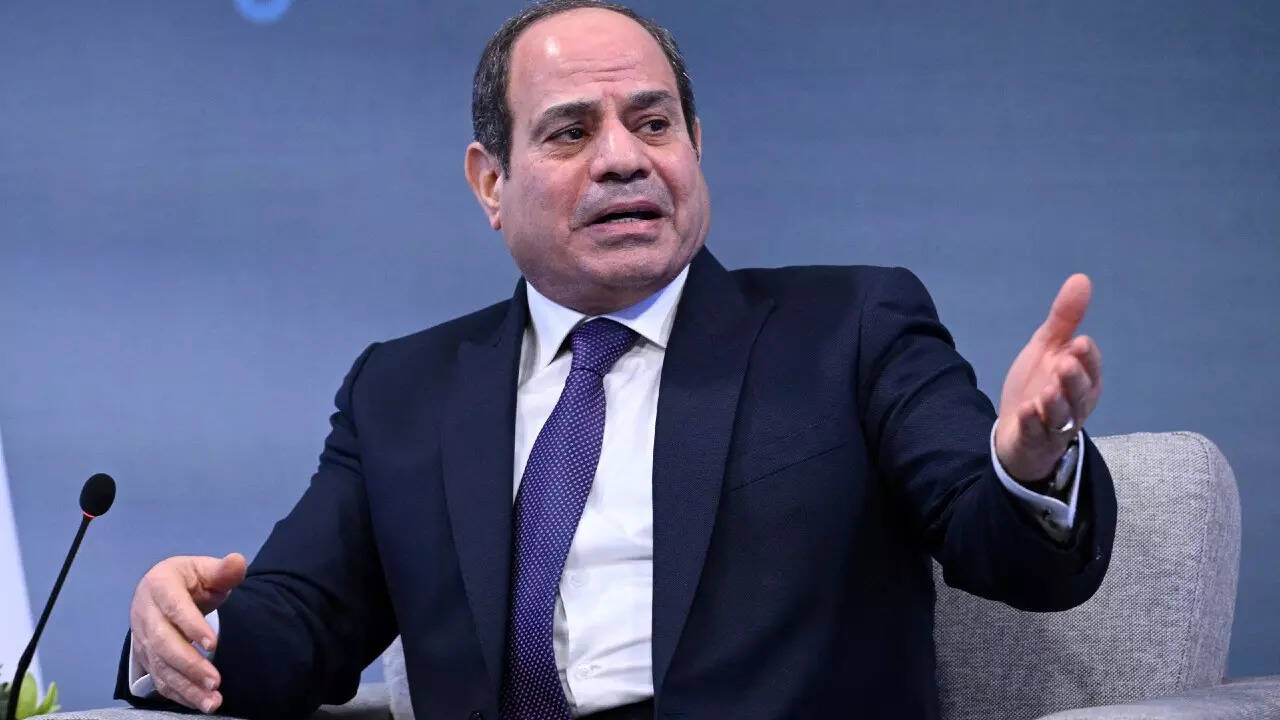 NEW DELHI: Egyptian President Abdel Fattah El-Sisi's three-day visit to India next week is expected to deepen the "time-tested" partnership between the two countries, the ministry of external affairs (MEA) said on Saturday.
The 68-year-old influential Arab leader is scheduled to visit India from January 24 to 26, during which he will hold wide-ranging talks with Prime Minister Narendra Modi, grace the Republic Day celebrations and hold an interaction with the business community.
India and Egypt are expected to ink around half-a-dozen agreements to expand cooperation in the areas of agriculture, cyberspace and information technology (IT) following the talks between PM Modi and Sisi on January 25.
Further ramping up of defence and security cooperation is expected to be a major focus area in the discussions.
The MEA said Sisi will be accompanied by a high-level delegation that will include five ministers and senior officials.
The Egyptian president previously visited India in October 2015 to participate in the third India-Africa Forum Summit, which was followed by his State visit in September 2016.
This is for the first time that the president of Egypt has been invited as the chief guest to India's Republic Day celebrations. A military contingent from the Egyptian Army will also participate in the Republic Day parade.
The MEA said Sisi will be accorded a ceremonial welcome at the Rashtrapati Bhavan on January 25 and President Droupadi Murmu will host a state banquet in his honour the same evening.
"President Sisi will have a bilateral meeting and delegation-level talks with the Prime Minister on bilateral, regional and global issues of mutual interest," the MEA said in a statement.
External affairs minister S Jaishankar will also call on Sisi.
"The forthcoming visit of President Sisi is expected to further strengthen and deepen the time-tested partnership between India and Egypt," the MEA said.
India is keen on further expanding its ties with Egypt, a key player in the politics of both the Arab world as well as Africa. It is also seen as a major gateway to markets in Africa and Europe.
The MEA said the multifaceted relationship between the two countries is based on shared cultural values, commitment to foster economic growth, collaboration in the fields of defence and security and convergence on regional and global issues.
It said the two countries work closely at multilateral and international platforms.
The bilateral trade has also been on an upswing in the last few years.
The trade between India and Egypt achieved a "record high" of $7.26 billion in 2021-22, according to the MEA.
"The trade was fairly balanced, with $3.74 billion Indian exports to Egypt and $3.52 billion imports from Egypt to India," it said.
More than 50 Indian companies have invested around $3.15 billion in diverse sectors of the Egyptian economy, including chemicals, energy, textile, garment, agri-business and retail.

#Egyptian #presidents #visit #expected #strengthen #timetested #ties #MEA #India #News