Business
Edtech startup UpGrad's CEO Arjun Mohan quits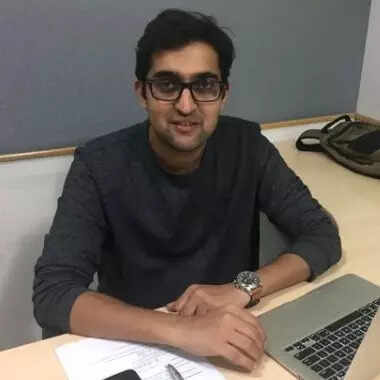 MUMBAI: Indian online education firm UpGrad's chief executive Arjun Mohan has stepped down, he told Reuters on Tuesday, a top-level departure that comes when the sector is reeling from growth challenges.
Mohan's statement did not make it clear why he was leaving, but three sources familiar with the matter told Reuters the executive had resigned in December, though the decision was not made public.
"I have decided to move out of upGrad after almost 3 years of service as the CEO India business. My last day of employment will be 15th Jan," Mohan said in the statement after Reuters reached out for comment.
The departure comes as the edtech company was trying to internally cut marketing costs and become profitable, one of the sources with direct knowledge of the matter said.
Backed by investors such as Temasek and James Murdoch's Lupa Systems, UpGrad was valued at more than $2 billion last year and offers online MBA and executive education courses by partnering with local and foreign universities.
UpGrad competes with troubled edtech firm Byju's, where Mohan worked over a decade, and one of India's most high-profile startups valued at $22 billion, backed by investors including Sequoia Capital and General Atlantic.
Edtech startups are under pressure to cut costs and become profitable as demand for online education waned after COVID-19 pandemic eased and students started going back to schools and colleges.
There is also funding pressure on the ecosystem — Indian startups raised $24 billion last year, a third lesser than in 2021, as investors became more circumspect of high valuations in a turbulent stock market that hammered tech shares across the globe.

#Edtech #startup #UpGrads #CEO #Arjun #Mohan #quits