India
EC seeks report from Tripura DGP on pre-poll clash after Congress, CPM complain | India News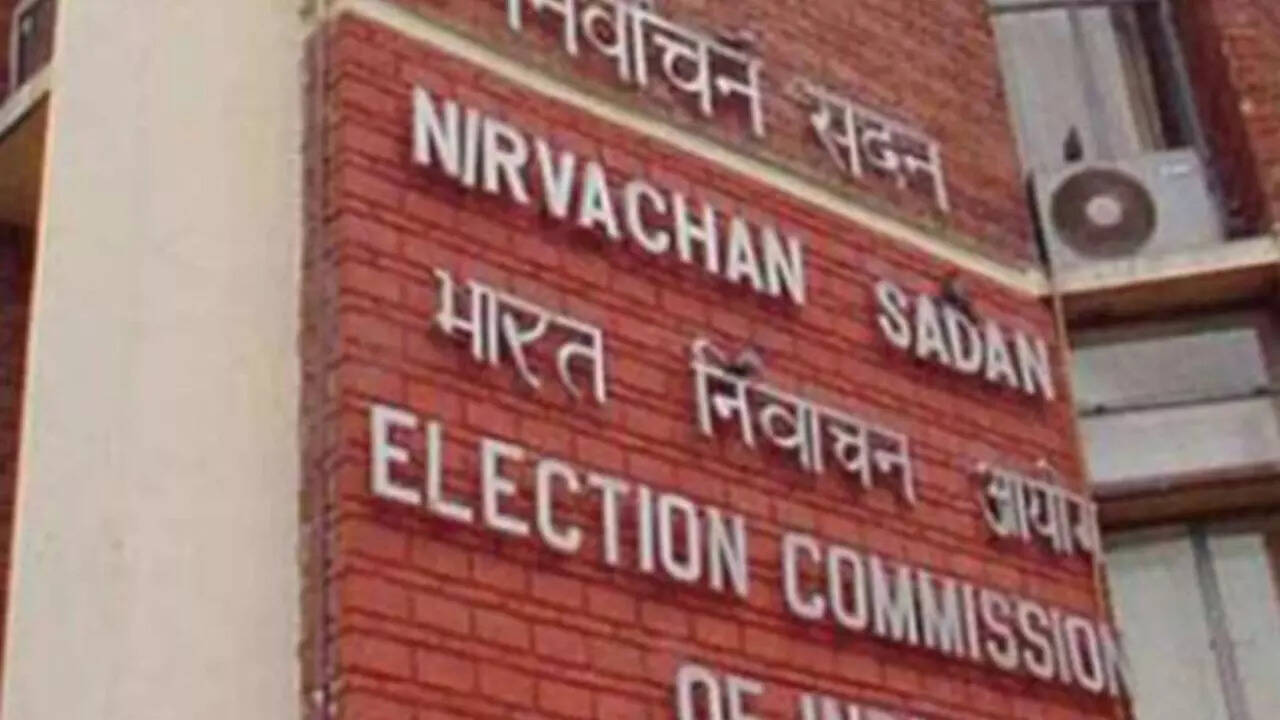 NEW DELHI: The Election Commission on Thursday sought a report from the Tripura DGP, through the state chief secretary, on the purported clashes between BJP and Congress workers during a bike rally organised by the latter in Jirania sub-division of the poll-bound state on Wednesday.
EC asked for the report to be submitted latest by Friday 3 pm, soon after a Congress and CPM delegation called upon the commission on Thursday evening and sought its intervention to check alleged incidents of pre-poll violence in the BJP-ruled state.
The Congress, in a memorandum submitted to EC, said its leader Ajoy Kumar was gravely injured during the stone-pelting clash on Wednesday, and alleged that the "brazen and life-threatening attack" on Kumar was led by "leaders and workers of the BJP".
In a separate letter written by CPM to the EC, the former complained about "the spate of violence unleashed against the activists and workers of the opposition parties including the CPM in various parts of Tripura".
"This is vitiating the poll ambience and instilling an atmosphere of terror and fear," the CPM delegation led by general secretary Sitaram Yechury, submitted before the poll panel.
Congress had organized a motor bike rally in Jirania which falls in Mazlishpur assembly constituency of Tripura, on Wednesday. The party, in its complaint to EC, stated that as soon as the rally reached the Block Chaumuhuni area, a large number of workers and leaders of BJP launched "an unprovoked attack" on the Congress members by pelting stones and hurling abuses. Alleging that a BJP state minister was present and may have led the attack, the Congress petitioned the EC to order an urgent and immediate investigaiton into the incident followed by strict action against the accused.
During Wednesday's bike rally clash, the Congress claimed, Ajoy Kumar was gravely injured and sustained fractures in his face. It added that even as Kumar was being taken to the hospital, he was hit with lathis by the BJP workers, in the alleged presence of an IG-level officer of the Tripura police. The opposition party further said 16 people were seriously injured in the incident, one of them seriously.
Terming the clashes as just one of the several reported instances of poor law and order situation in Tripura, the Congress alleged that no proper investigation or action has been initiated so far into the numerous complaints lodged by it about life-threatening attacks against party members.
Fearing pre-poll clashes in Tripura, EC had ensured that adequate Central para-military forces reached Tripura well before the poll announcement. The forces have been conducting area domination exercises in the sensitive areas.

#seeks #report #Tripura #DGP #prepoll #clash #Congress #CPM #complain #India #News