Hollywood
Dylan O'Brien and Rachael Lange Spotted Holding Hands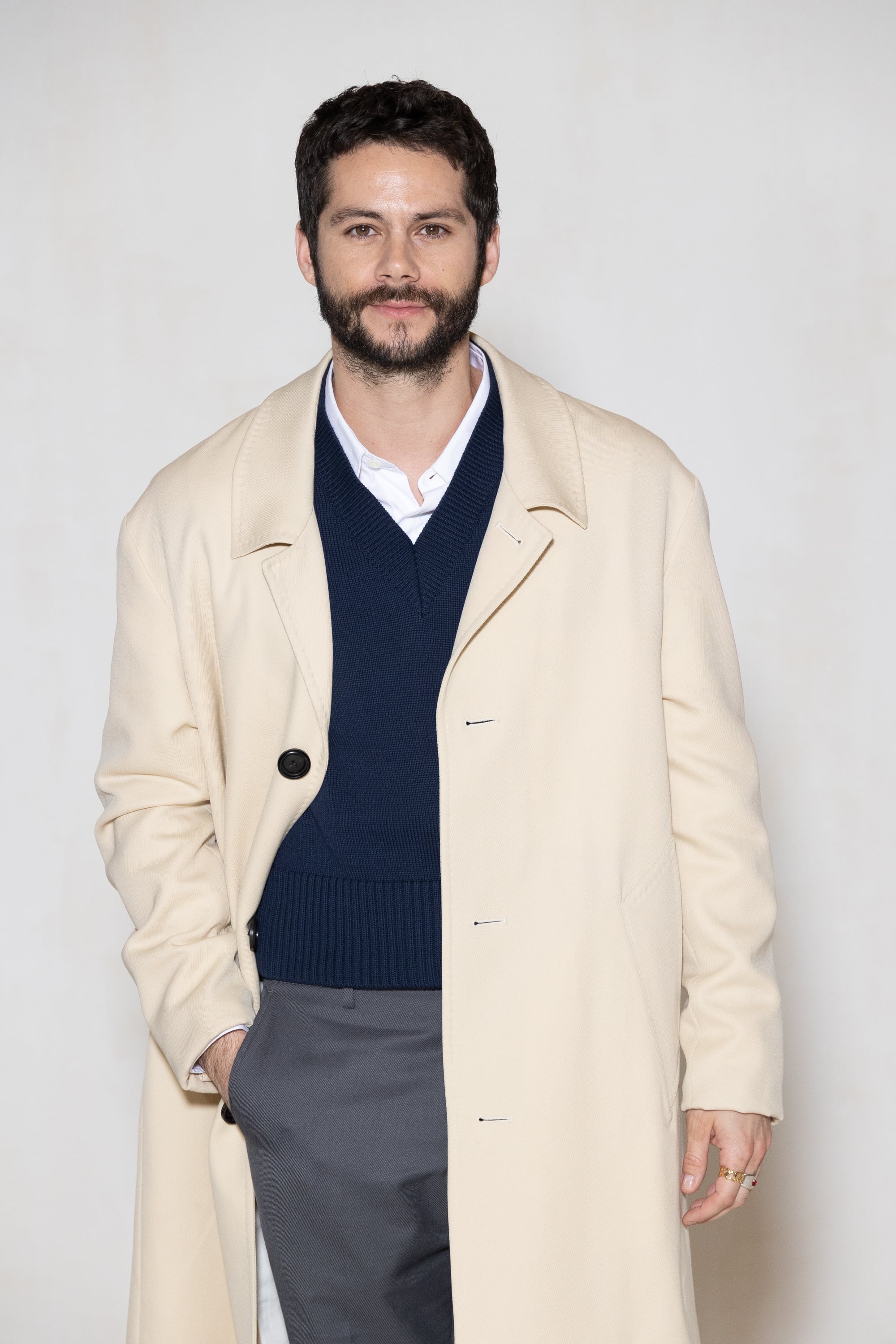 Image Source: Getty / Marc Piasecki
Dylan O'Brien and Rachael Lange may have just made their debut as a couple. The pair – matching in off-white coats — were seen holding hands while entering a show at Paris Fashion Week on Jan. 19, and their entrance was caught in a video shared on TikTok by Gala magazine. "Now it's Dylan O'Brien's turn to enter hand in hand with his companion," the caption — originally written in French — read, per Us Weekly. According to Entertainment Tonight, they were attending the Alexandre Mattiussi Menswear Fall-Winter 2023-2024 show. O'Brien later appeared solo on the red carpet.
Reps for O'Brien and Lange did not immediately respond to News JoJo's request for comment, and O'Brien and Lange have not officially confirmed or addressed their relationship. However, Lange, a 25-year-old model and designer, shared that she felt her "heart open again" in 2022 in a TikTok shared on New Year's Eve.
"Teen Wolf" star O'Brien, 31, previously dated Britt Robertson from 2012 to 2018. The pair met on the set of the film "The First Time." O'Brien has kept quiet about his relationship status ever since their breakup. In April 2022, however, the star seemed to indicate he was single and feeling flirty. "Slut era," he tweeted at the time. He later explained the tweet to E! News by saying, "Who knew how deep that tweet was! Who knew!" and adding that "it's just like a concept. It's like, an energy. It's sort of a prediction of where the world was heading." Now, however, it looks like he could be heading into full-on relationship territory.
Check out O'Brien and Lange's entrance below.
@gala.fr

#dylanobrien #amiparis #amiFW23 #PFW #paris #tiktokfashion

♬ All I Want Is You – Disco Lines

#Dylan #OBrien #Rachael #Lange #Spotted #Holding #Hands