Entertainment
Diljit Dosanjh to play lead in 'Zora Malki'; movie releases in 2024 | Punjabi Movie News
Diljit Dosanjh, who is currently turning heads with his music concerts, has a new surprise for his fans. The actor will be seen playing the lead in the movie 'Zora Malki', which is slated to release on June 28, 2024.
The movie is written and directed by Jagdeep Sidhu, who is more than elated that the project is happening. Jagdeep Sidhu while sharing the news of the film stated that after 'Moh' not being able to work well at the box office, he was not in a good place. He tried to work on 'Chabi Wala Bandar', yet his heart couldn't connect well. However, when Diljit Dosanjh joined hands with him for 'Zora Malki', he felt he couldn't have asked for anything more.

Here's what Jagdeep Sidhu's post read – "Moh to baad decide ni kar pa reha c … ke hun next ki direct karna aa … MOH mere dil de bhut nede c te hamesha rahu gi …. Best of d best reviews aaye ,, Tareef bhut c par same time Box-office kar ke main kuchh nazara nu has de dekhya …. personal level te chabhi wala bandar banon di koshish kiti par… main loka nu pichhe hunde te ona da behaviour badal de dekhya…. hor koi kahani dil nu waj ni rahi c .. so as a writer kam karna jayada theek lagya .. par ennu mera back step samjh ke bahut kuchh sunan nu milya .. career de eho je mod te jido aap apne layi decide ni kar pa reha c Diljit baai ne pata hi ni lagya kido aa ke haath fad laya … sab kuchh ek miracle wangu c….. Thankyou @diljitdosanjh baai ♥️🤗… thankyou producers @gunbir_whitehill @manmordsidhu 🤗🤗… thankyou @gurpreet_singh_palheri_ Happy Birthday Zore @diljitdosanjh 🎂♥️….…baba hamesha chad di kala ch rakhe 😇🤗 ..… eh film jis time te aayi oh mainu hamesha yaad rahu ga 🧿🦋.. baba sab de sufne pure kare 😇🙏 @sarabjeetartstudio thankyou baai for d poster 🎨"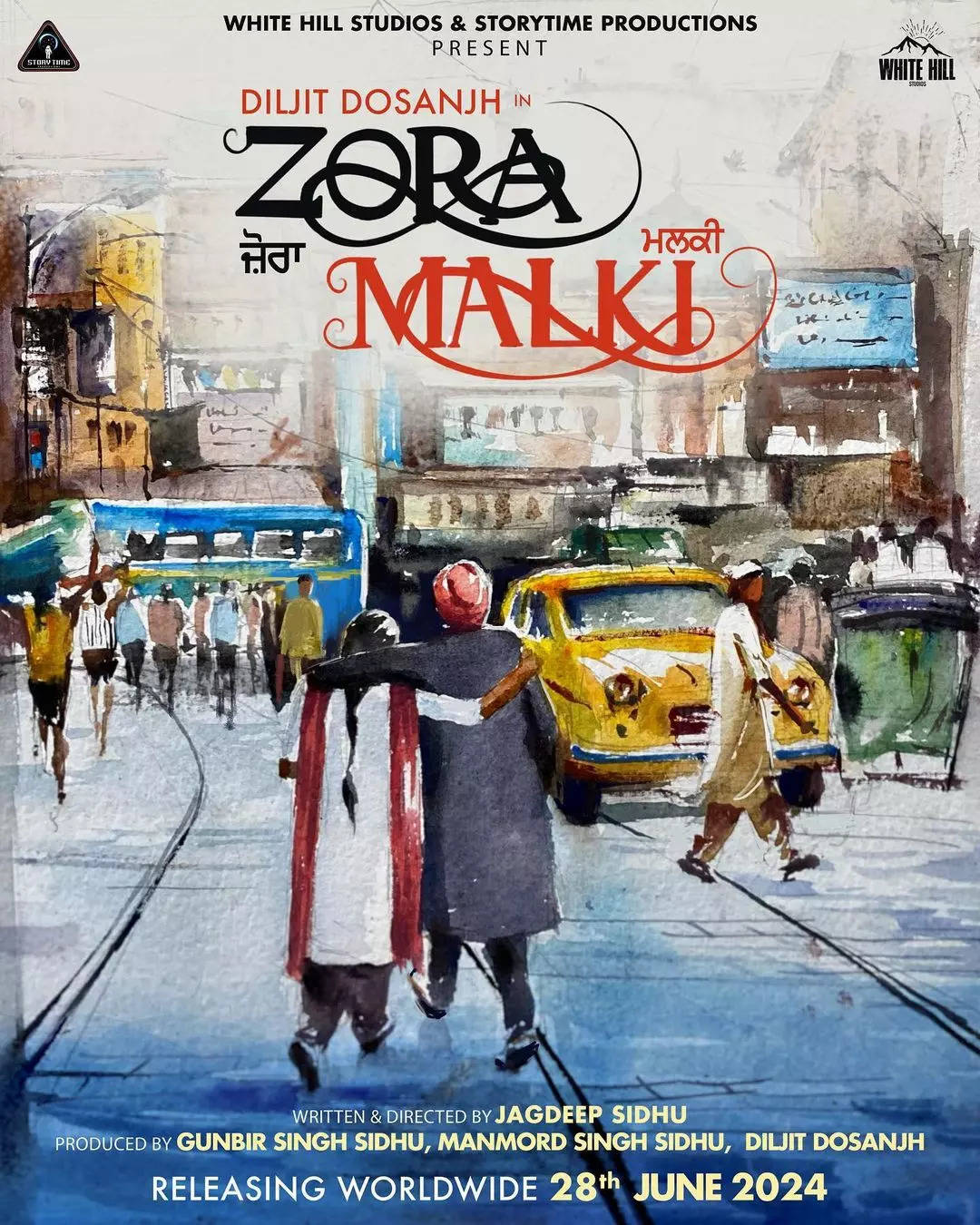 The details of the female lead are still under wraps. Perhaps, once the movie goes on the floors, the same will be revealed.
#Diljit #Dosanjh #play #lead #Zora #Malki #movie #releases #Punjabi #Movie #News