Business
DGCA to seek report from SpiceJet on Delhi airport incident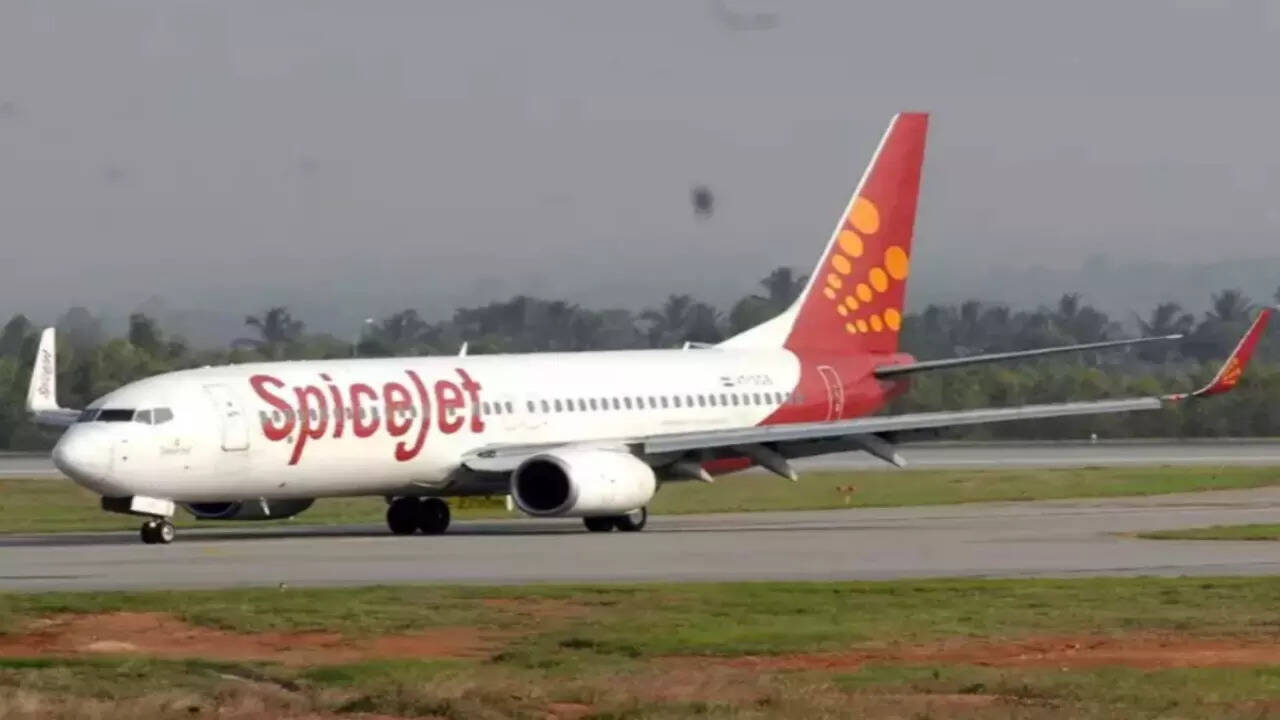 NEW DELHI: Aviation watchdog DGCA will seek a report from SpiceJet on an incident at Delhi airport this week where passengers of a Bengaluru-bound flight had to wait for a long time at the aerobridge. A passenger had shared on social media a video and his experience about co-passengers having had to wait for a long time at the aerobridge on Tuesday at the Delhi airport. It happened with passengers of SpiceJet flight SG 8133 from Delhi-Bengaluru.
On Wednesday late evening, SpiceJet said the flight was delayed due to weather disruption that led to incoming crew exceeding their duty time limit.
A senior DGCA official on Thursday told PTI that the regulator is looking into the incident and "will seek a report from the airline".
In its statement on Wednesday, SpiceJet said the flight was delayed on account of weather disruption in the network and the aircraft's previous rotation.
"As a result of this, the incoming crew was not legal to operate the subsequent flight to Bengaluru and crew was arranged from another incoming flight which was legal as per duty-time limitation," it had said.
According to the statement, as passengers had completed the security check they were requested to wait at the aerobridge.
"Water was served to passengers who were on the lower floor near the aircraft door and aerobridge passage. The video was shot outside of the boarding gate that had limited access. All passengers on the said flight were provided service recovery vouchers," it added.
Further, the airline said that on an average, the turnaround time for a Boeing aircraft is 40-45 minutes at Delhi airport and for this particular flight, it was around 20 minutes more than the average turnaround time.
In recent days, the Directorate General of Civil Aviation (DGCA) has issued show cause notices to Air India for incidents of passenger misbehaviour onboard two international flights.
Go First has also been served a show cause notice after 55 passengers who were to board a Delhi flight were left behind in a coach at Bangalore airport.

#DGCA #seek #report #SpiceJet #Delhi #airport #incident