India
Delhi HC judges recuse selves from CJI DY Chandrachud appointment case | India News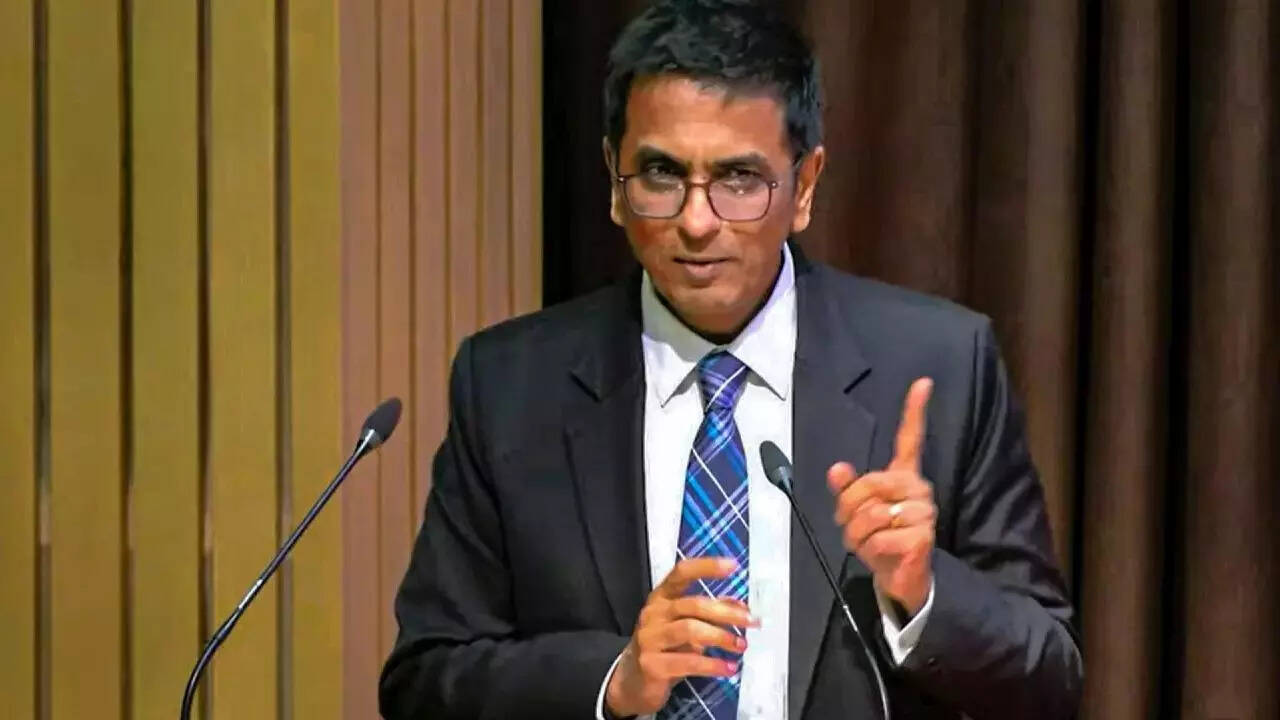 NEW DELHI: A two-judge bench of the Delhi HC headed by the chief justice on Friday recused itself from hearing a plea seeking review of an order dismissing a PIL challenging the appointment of CJI DY Chandrachud.
A division bench of Chief Justice Satish Chandra Sharma and Justice Subramonium Prasad said since the same bench had dismissed the PIL on November 11 last year, it would not be appropriate for it to hear the review plea. The matter will be heard by a different bench on January 16.
The PIL, filed by one Sanjeev Kumar Tiwari, claimed that the appointment of Justice Chandrachud as CJI was made in violation of the constitutional provisions and sought a stay on the same.
Dismissing the PIL, the HC bench had imposed a cost of Rs 1 lakh on the petitioner, saying the Supreme Court had already junked a similar petition. The petitioner had approached the HC "camouflaging the same issue as a fresh cause, which reflects on his oblique motive and highlights his questionable credentials", the bench said.

#Delhi #judges #recuse #CJI #Chandrachud #appointment #case #India #News