Entertainment
Creators United Awards 2023: Here are the winners of the Tech and Gaming categories
Pinkvilla and Mad Influence hosted the first of its kind grand event for the creators in Goa on January 15th and 16th. The first edition of Creators United 2023 brought together India's top content creators and influencers from various industries at the luxurious Novotel Goa Dona Sylvia Resort in South Goa. This was a two-day event and indeed was a major success as we saw big names from the digital world gracing the event. Many of India's favourite digital stars were honoured at the ceremony, with several taking home awards for their outstanding contributions to India's bustling creators' economy. 
The ceremony was a fitting tribute to the hard work and dedication of India's leading influencers, and was a celebration of their achievements. There were several categories under which our creators were nominated. Talking about the Tech and Gaming category, it was a highly competitive one as we have many great creators from both these genres. These creators have set a benchmark for the industry and have become a source of inspiration for many aspiring creators out there. 
Let's have a closer look at the winner in the Tech category:
Techno Ruhez – Tech Creator of the Year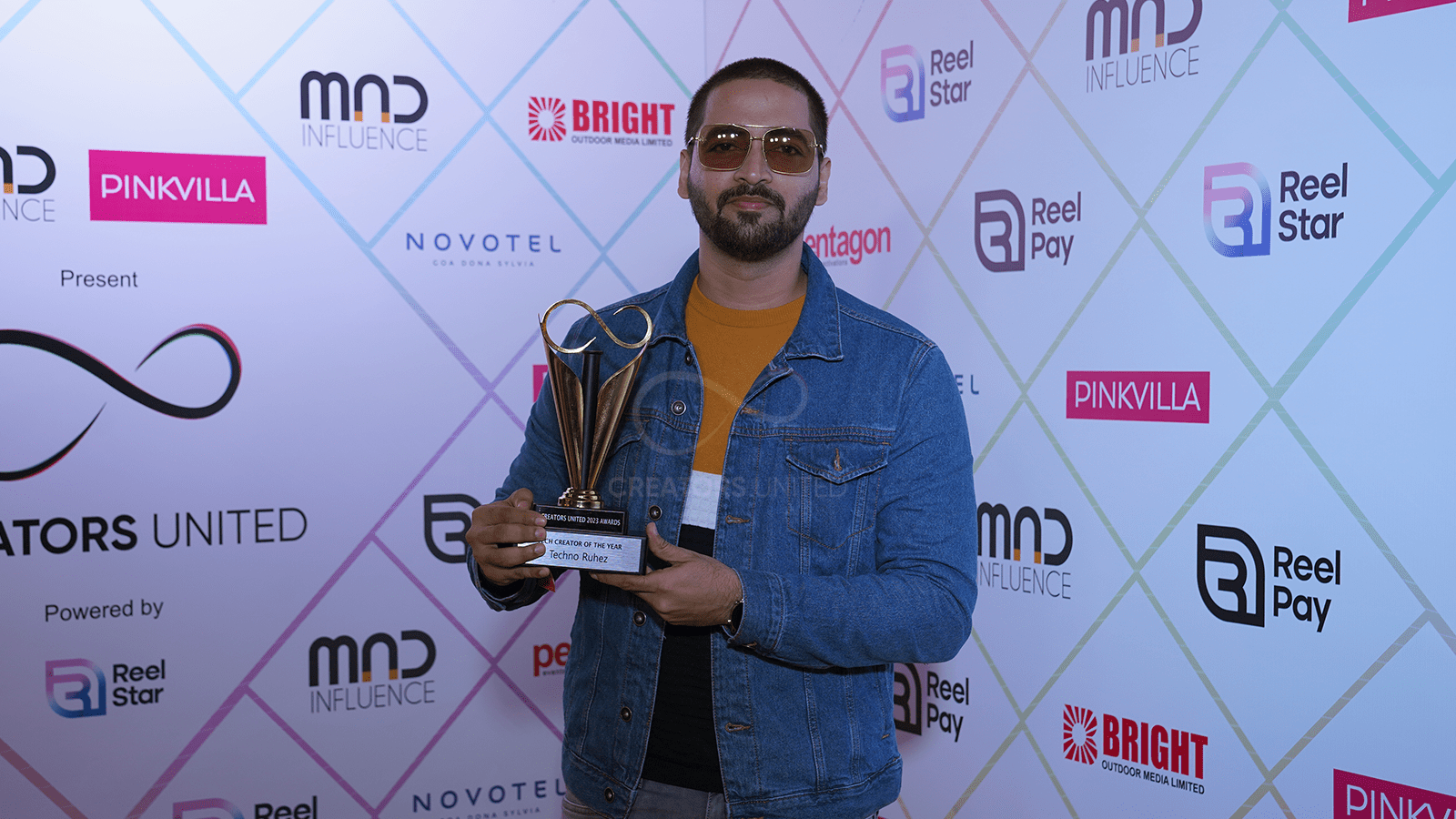 Ruhez Amrelia is an Indian Tech YouTuber where he uploads Tech related news and videos. His channel name is Techno Ruhez and he bagged 'Tech Creator of The Year' award. His channel has 3.49M subscribers and he often shares unboxing videos, phone reviews, phone comparison videos and gives his subscribers all the information about the latest technologies.
Let's have a closer look at the winners in the Gaming category:
Mortal – Pro Gaming Creator Of The Year
Naman Mathur is one of the most popular gamers on YouTube. He has a channel with the name Mortal. Naman is a full-time streamer, entertainer and was a professional esports player. His channel has 6.98M subscribers. Naman is a B.Com graduate. 
Payal Gaming – Dynamite Gaming Creator of the Year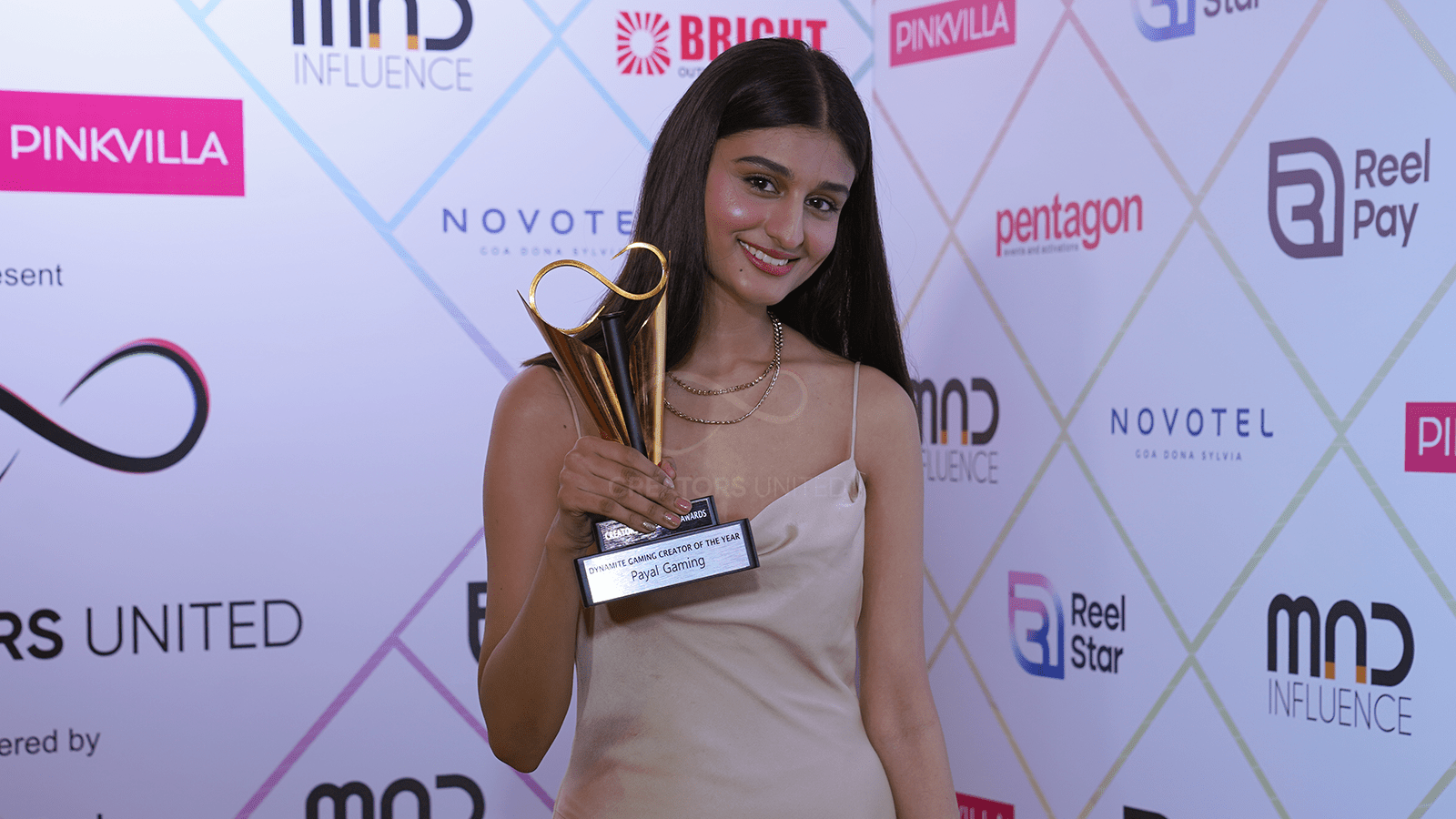 Payal Dhare aka Payal Gaming is a popular streamer on YouTube. On her channel 'Payal Gaming' you will find some amazing and entertaining streams every day. She enjoys a subscriber base of 2.82M subscribers.
Gamer Fleet – Ultimate Streaming Creator of the Year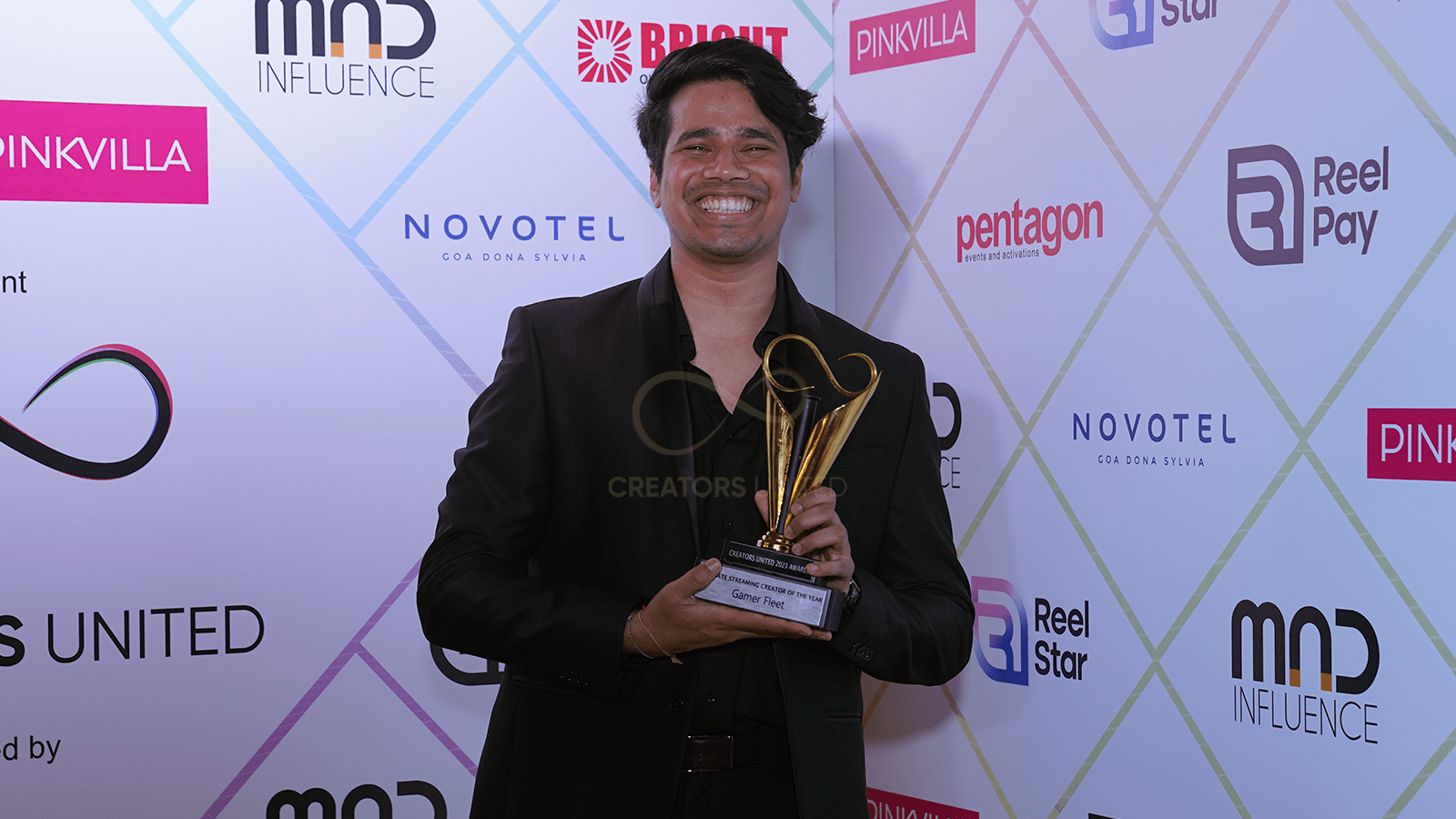 Gamer Fleet's full name is Anshu Bisht. He is famous for his video game live streams, lifestyle-related vlogs, and travel vlogs. He started creating content on YouTube in 2017 and it was in 2020 that his content earned a significant viewership. Anshu runs a total of four YouTube channels. On three of his channels, he frequently posts gaming videos and does live streaming. 'Gamer Fleet' channel has a subscriber base of 2.57M.
ScoutOP – Hardcore Gaming Creator of the Year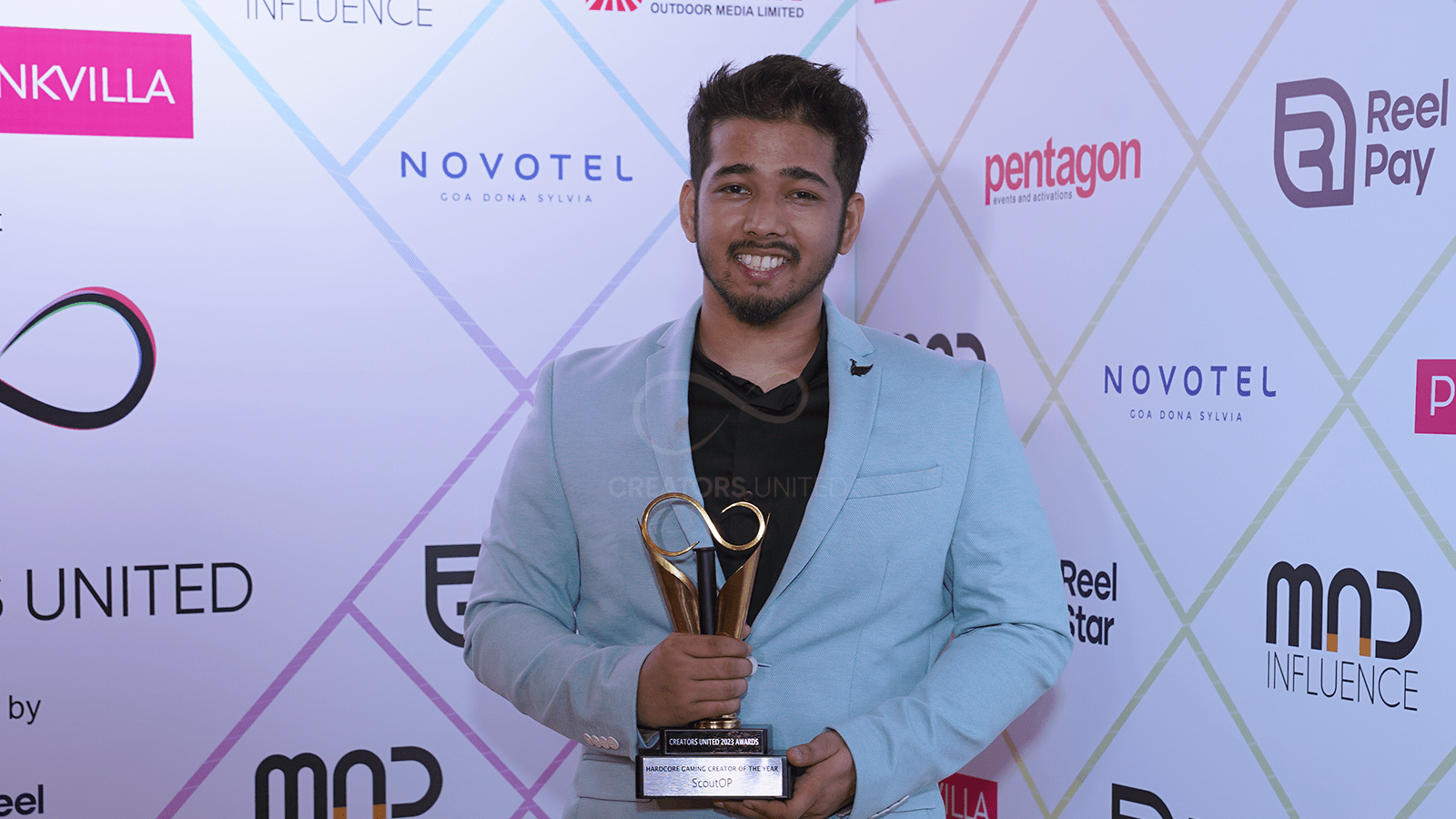 Tanmay Singh is professionally known as ScoutOP, and is an esports player who has represented India in Player Unknown's Battlegrounds. His YouTube channel has a subscriber base of 4.68M. Scout is very well known for his tactics in PUBG for Entry Fragging, Assaulting accuracy of his laser-like m416 + 6x, scar + 4x, DMR spamming, and his IGL decisions.
CLICK HERE TO READ THE FULL WINNERS LIST
Our esteemed associations for Creators United 2023 are:
Reel Star – Powered by Sponsor
Reel Pay – Payments Partner
Goa Tourism – Tourism Partner
ALSO READ: Creators United 2023: Here are the winners in the comedy category
#Creators #United #Awards #winners #Tech #Gaming #categories