Entertainment
Creators United Award Nominations: Here are the nominees for the roasting category
Pinkvilla and Mad Influence is gearing up for its first-ever award show for digital stars called 'Creators United', and we already can't wait to witness this gala event. One can't simply deny the contribution of social media in our daily lives and its growing impact on us. The 'Creators United Awards' hosted by Pinkvilla and Mad Influence is just around the corner and will be held on January 15 and 16 in South Goa. We are thrilled to bring you the best creators from diverse sectors like food, fashion, travel, and so on, and entertain you for a couple of days. 
Pinkvilla and Mad Influence are elated to announce the popular nominees in the 'roasting' category who rule social media with their talent and keep us hooked through their entertaining content. Roasters leave no stone unturned to tickle the bones of netizens by sharing their best of the best content on social media. Roasting has become an integral part of comedy and is loved by social media users. The nominees in the roasting category for 'Creators United' include Triggered Insaan, Thugesh, and Lakshay Chaudhary. These names have carved a space in the hearts of netizens, and are known for their witty and hilarious content.
Here are the nominees for the roasting category:
1. Triggered Insaan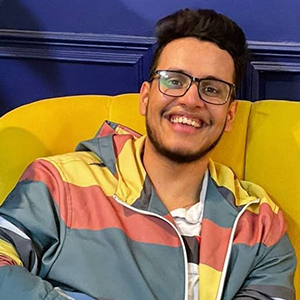 Nischay Malhan, popularly known as Triggered Insaan, doesn't need an introduction! Starting in 2017, Nischay has come a long way and enjoys a massive 4.8 million followers on his Instagram handle and 17.4 million subscribers on YouTube. His hilarious parody and spoof videos, made-up 'storytimes', and insanely bone-tickling live streams have made him one of the top social media content creators.
2. Lakshay Chaudhary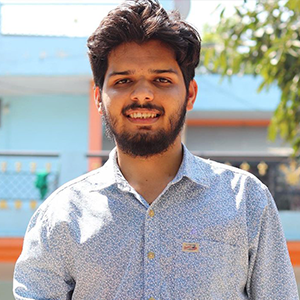 Among all the creators on social media today, there are a handful who make a noteworthy impact with their content, and one of them is the popular creator Lakshay Chaudhary. Lakshay has 588K followers on Instagram and 2.28 million subscribers on YoutTube who applaud his content and perspective of presenting a topic. Lakshay believes in presenting jokes with a twist and delivers classic vines. His YouTube and Instagram handle is flooded with hilarious spoof videos and roasting videos that receive a humongous reaction from users.
3. Thugesh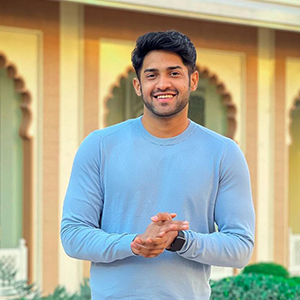 Mahesh Keshwala popularly known as Thugesh is especially known for his 'Thug Life videos on celebrities' and is among the most popular creators on social media. Thugesh enjoys a massive fan following of 836K followers on Instagram and has 3.97 million subscribers on YouTube. His bone-tickling content and roasting videos receive massive reactions from fans. 
Stay tuned to find out who will win the Creators United 2023 Award in the roasting category. The event is scheduled for January 15 and 16 in South Goa. 
Vote for your favourite creator HERE.
Our esteemed associations for Creators United 2023 are:
Reel Star – Powered by Sponsor
Reel Pay – Payments Partner
Novotel Goa Dona Sylvia Resort – Hospitality Partner
Bright Outdoor Media Ltd. – Outdoor Media Partner
Pentagon Events & Activation Pvt Ltd  – Event Partner
ALSO READ: Creators United Award Nominations: Here are the nominees for the dance category
#Creators #United #Award #Nominations #nominees #roasting #category