India
Congress chalks out new plan for 56 SC/ST seats before 2024 polls | India News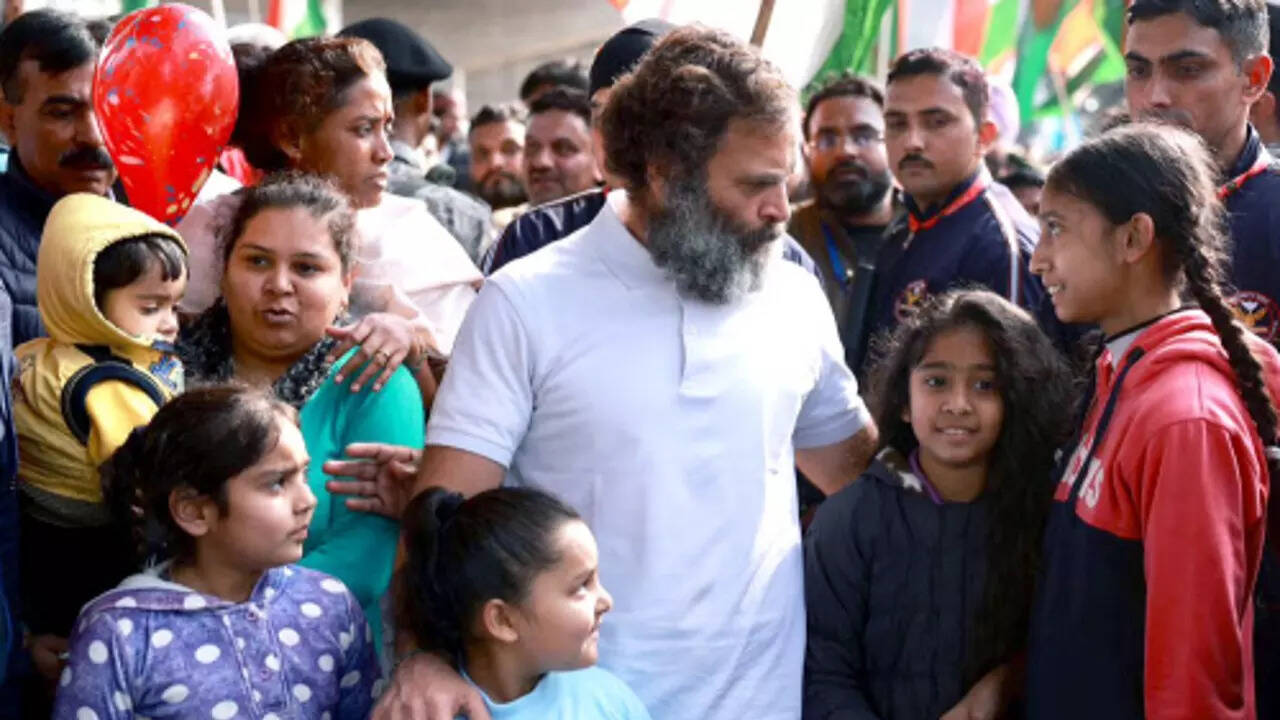 NEW DELHI: Congress has set a target of April 2023 to create a new party leadership among four marginalised sections in select 56 reserved constituencies, with the objective of bolstering its chances in 2024 Lok Sabha elections.
Under the "leadership development mission", the coming three months will be spent identifying promising individuals from SC, ST, OBC and minority groups in districts under the shortlisted 56 seats. The mission's target group of leaders, sources said, would be persons who have contested panchayat or local body elections, caste/community champions, activists, young political aspirants. They will be enrolled in the party and trained to strengthen their influence within their communities. These leaders will form the vehicle for additional Congress outreach among the key social blocs for the parliamentary polls. The implementing authority, "parliament coordinators", will submit a progress report in the first week of April on the status of district leaders identified and trained.
The AICC departments on SC, ST, OBC and minorities, have named a coordinator each for the states with the 56 seats, and they will work with their district counterparts on the mission. The AICC has nominated a "parliament coordinator" for each seat as the overall incharge.
At a special brainstorming session held on Saturday, the party apprised the "coordinators" of the strategy and implementation protocol for the mission to be launched soon. It is focused on 28 SC and 28 ST constituencies where the party finished second in the 2019 elections.
As reported by TOI, Congress has shortlisted 56 constituencies spread over 17 states for special year-long groundwork ahead of the 2024 contest. Concluding that Congress' dwindling fortunes in reserved seats post-2014 has been a key factor behind its poor electoral performance nationally, strategists have decided that the party should focus on the seats where Congress was runner up in 2019, instead of spreading its resources thin with a "routine attempt to win" all 121 seats it lost. Congress won ten reserved seats in the last polls.
AICC departmental heads Shivajirao Moghe (ST), Ajay Yadav (OBC), Imran Pratapgarhi (Minorities), Rajesh Lilothia (SC) participated in the strategy session Saturday, along with the "coordinators" who were apprised of the SOPs for the mission.
Among the SC seats under the mission, Maharashtra, Madhya Pradesh and Rajasthan have four constituencies each, while Telangana has three, and Bihar, Gujarat and Haryana have two each. Among the ST seats, MP has six, Gujarat has four, Chhattisgarh and Rajasthan have three each, while Jharkhand, Maharashtra, Karnataka and Telangana have two each.

#Congress #chalks #plan #SCST #seats #polls #India #News