India
'Colonial mindset blatantly visible': MEA slams BBC documentary on PM Modi | India News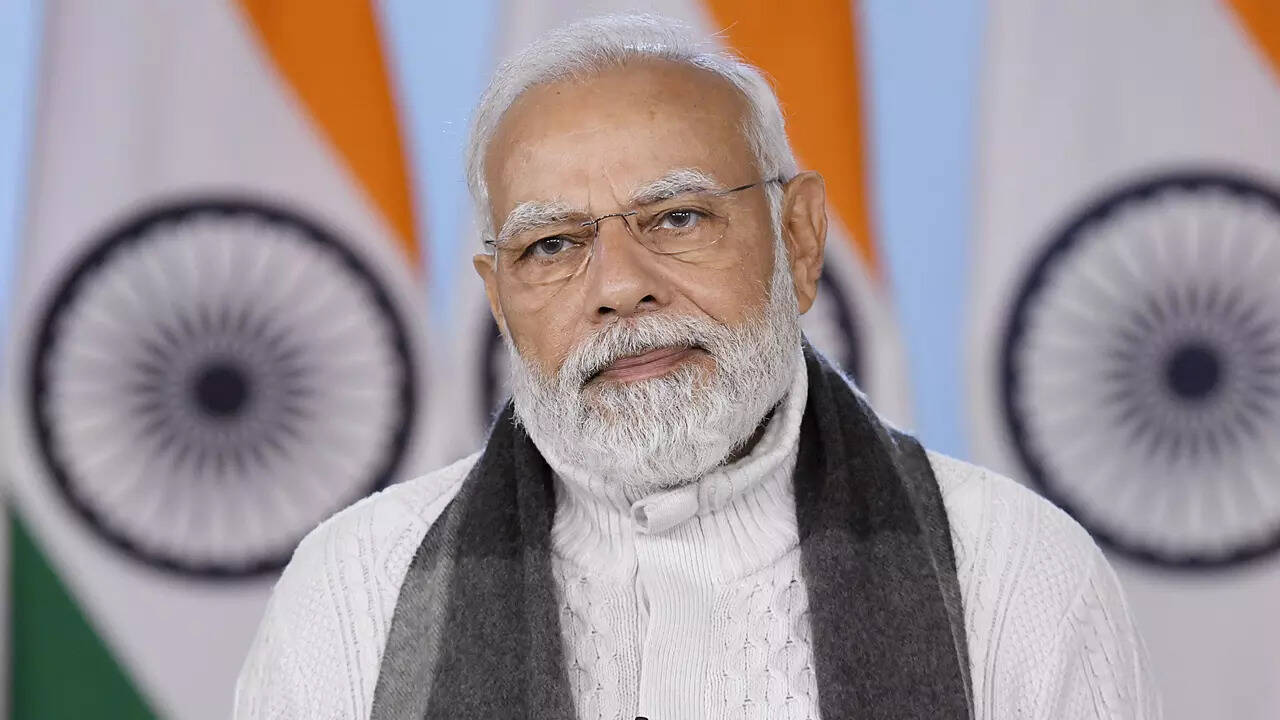 NEW DELHI: External affairs ministry on Thursday slammed a recent BBC documentary on Prime Minister Narendra Modi, calling it a "propaganda piece designed to push a particular discredited narrative."
"The bias, lack of objectivity and continuing colonial mindset are blatantly visible," external affairs ministry spokesperson Arindam Bagchi said.
The spokesperson said there is an agenda behind the documentary, which is based on the 2002 Gujarat riots.
"Do note that this has not been screened in India … We think that this is a propaganda piece, designed to push a particular discredited narrative," Bagchi told reporters during a media briefing.
He said that the documentary is a reflection on the agency and individuals that are "peddling this narrative" again.
"It makes us wonder about the purpose of this exercise and the agenda behind it. Frankly, we don't wish to dignify such efforts," the ministry said.
Earlier, British PM Rishi Sunak had strongly countered a Pakistani-origin British MP for raising the issue of BBC documentary against PM Modi in the UK Parliament.
"Mr Speaker the UK government's position on this has been clear, longstanding and it hasn't changed. Of course we don't tolerate persecution where it appears anywhere but I'm not sure I agree at all with the characterization that the honourable gentleman has presented," Sunak said when British MP Imran Hussain spoke about the BBC series to target PM Modi.
The BBC has been under fire for its two-part series called "India: The Modi Question" on BBC Two.
Indian-origin users on Twitter reacted angrily to the series, with one suggesting the BBC should run a series on the Bengal Famine called "UK: The Churchill Question".
Another said the BBC should focus on UK problems given Britain has fallen behind India on almost all parameters. "One thing Indians hate more than all their problems is being told by outsiders, specially past colonisers," another wrote.
Earlier, Lord Rami Ranger, a member of House of Lords of UK Parliament, slammed BBC over the series.
Condemning the biased reporting of BBC, he tweeted, "@BBCNews You have caused a great deal of hurt to over a billion Indians It insults a democratically elected@PMOIndia Indian Police & the Indian judiciary. We condemn the riots and loss of life & also condemn your biased reporting."

#Colonial #mindset #blatantly #visible #MEA #slams #BBC #documentary #Modi #India #News