India
Civil aviation minister Scindia condoles loss of lives in Nepal plane crash | India News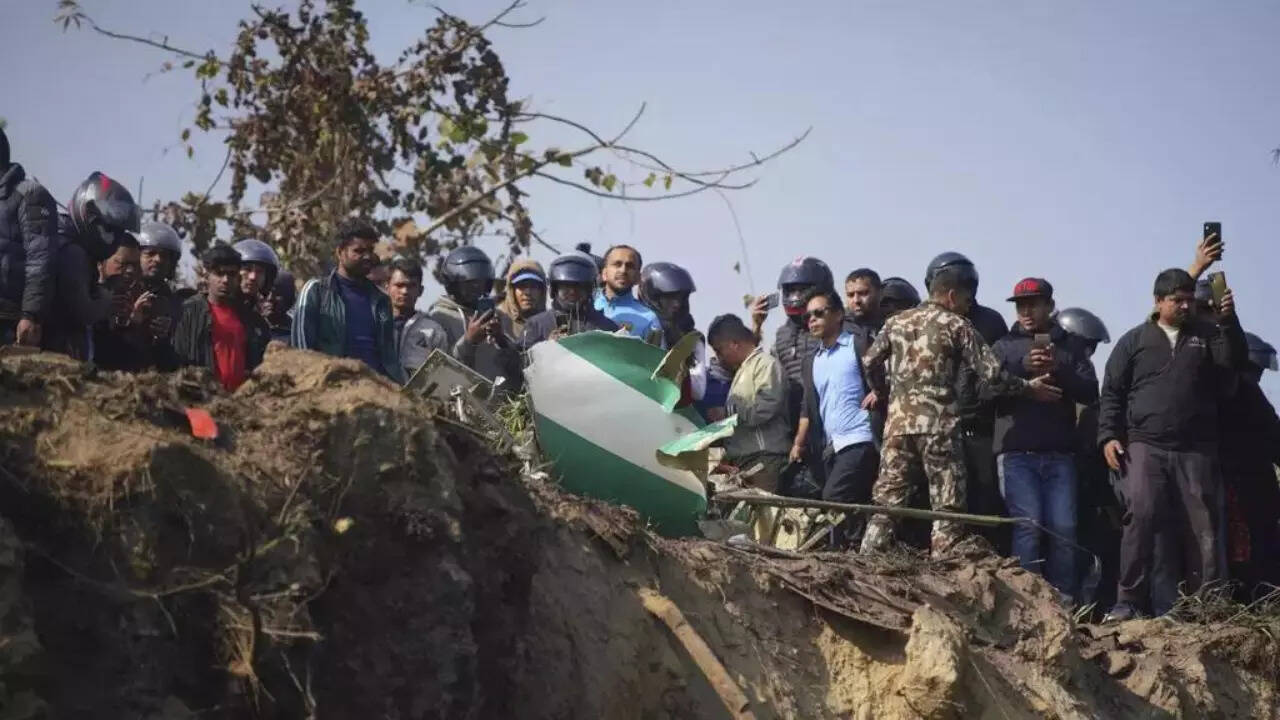 NEW DELHI: Union civil aviation minister Jyotiraditya Scindia condoled the loss of lives in the plane crash in Nepal's Pokhara on Sunday, in which 72 people were on board.
"The loss of lives in a tragic plane crash in Nepal is extremely unfortunate. My thoughts and prayers are with the families of the bereaved. Om Shanti," tweeted Scindia.
An aircraft with 68 passengers and four crew members on board crashed in Nepal's Pokhara on Sunday.
The plane, a 72-seater passenger aircraft, reportedly crashed on the runway at Pokhara Airport in Nepal while landing. The airport is closed for the time being and rescue operations are underway.
Kathmandu Post quoted a spokesperson of Yeti Airlines Sudarshan Bartaula as saying that the ATR 72 Yeti airlines aircraft crashed between the old airport and the Pokhara International Airport.
Images and videos of the crash posted on social media platforms showed plumes of smoke billowing out of the crash site.

#Civil #aviation #minister #Scindia #condoles #loss #lives #Nepal #plane #crash #India #News