Entertainment
Check out the re-written version of Ranjhaa from Shershaah for Sidharth and Kiara's wedding
One glimpse of Sidharth and Kiara's wedding video and fans are bowled over by how beautiful they looked. Their wedding looked right out of a fairytale.
Out of the many stills, Kiara's bridal entry was hailed like no other. The bubbly actress was seen dancing and making her way to her groom, Sidharth. The song chosen for her entry was a re-written version of Ranjha from their movie Shershaah.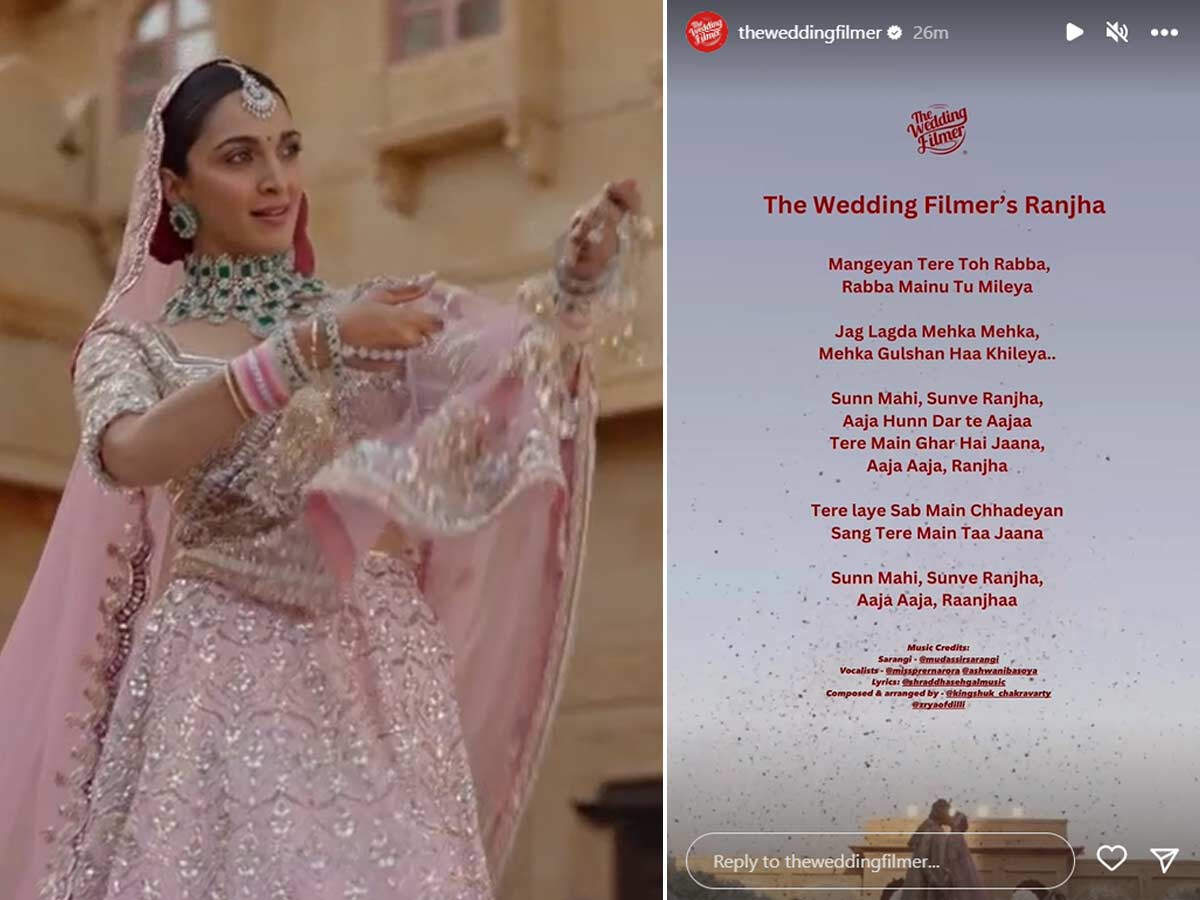 The song is apparently a sad one, however, it was rewritten to fit the occasion and is a beautiful rendition all through.
The new lyrics penned by Shradha Sehgal go as, "Mangeyan Tere Toh Rabba, Rabba Mainu Tu Mileya/Jag Lagda Mehka Mehka, Mehka Gutshan Haa Khileya/Sunn Mahi, Sunve Ranjha/Aaja Munn Dar to Aajaa Tere Main Ghar Hai Jaana/Aaja Aaja/Ranjha Tere Jaye Sab Main Chhadeyan Sang Tere Main Taalaana Sunn Mahi/Sunve Ranjha/Aaja Aaja/Raanjhaa." The song goes on in this celebratory vein and ends on a happy note.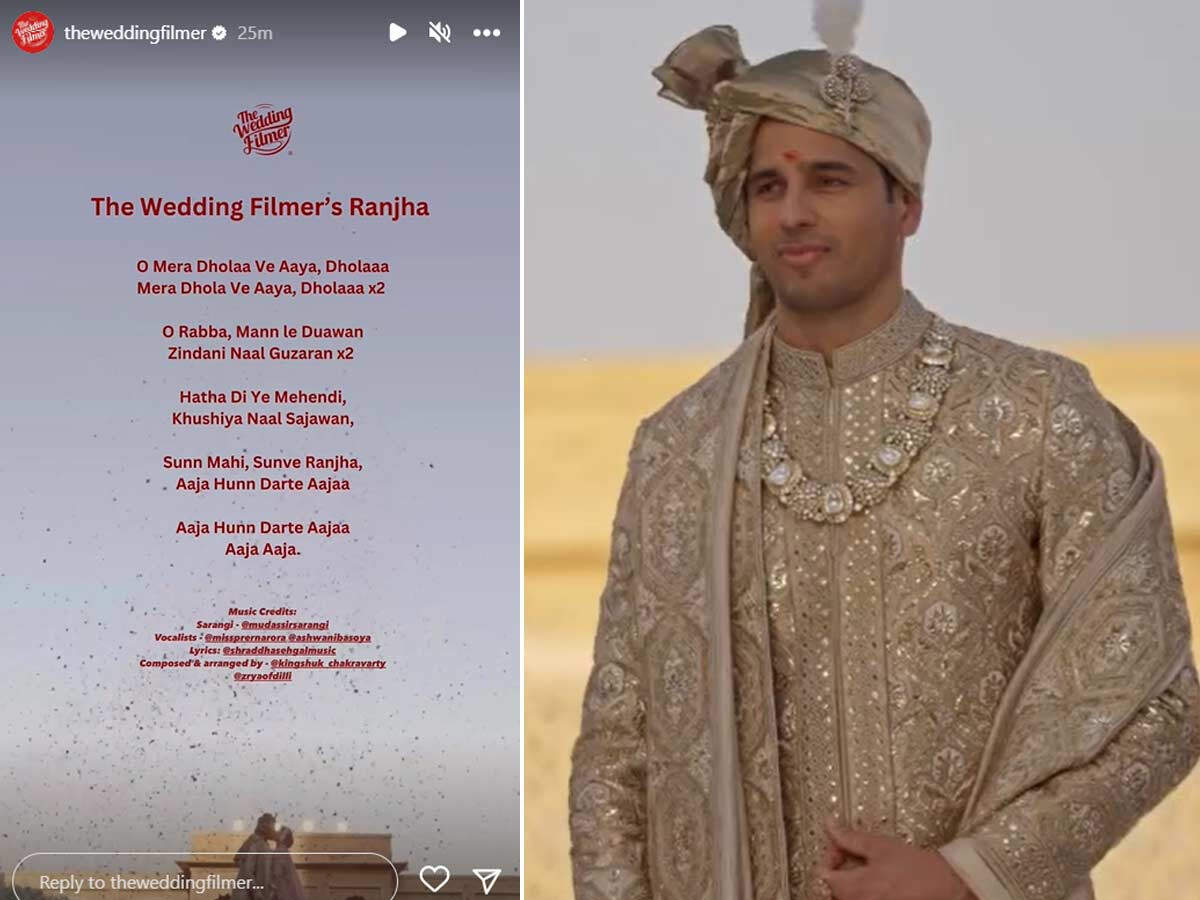 Indeed a very thoughtful version and befitting of the lovely couple who tied the knot and got their happily-ever-after.

#Check #rewritten #version #Ranjhaa #Shershaah #Sidharth #Kiaras #wedding