Business
CCI orders strike blow at digital adoption in India: Google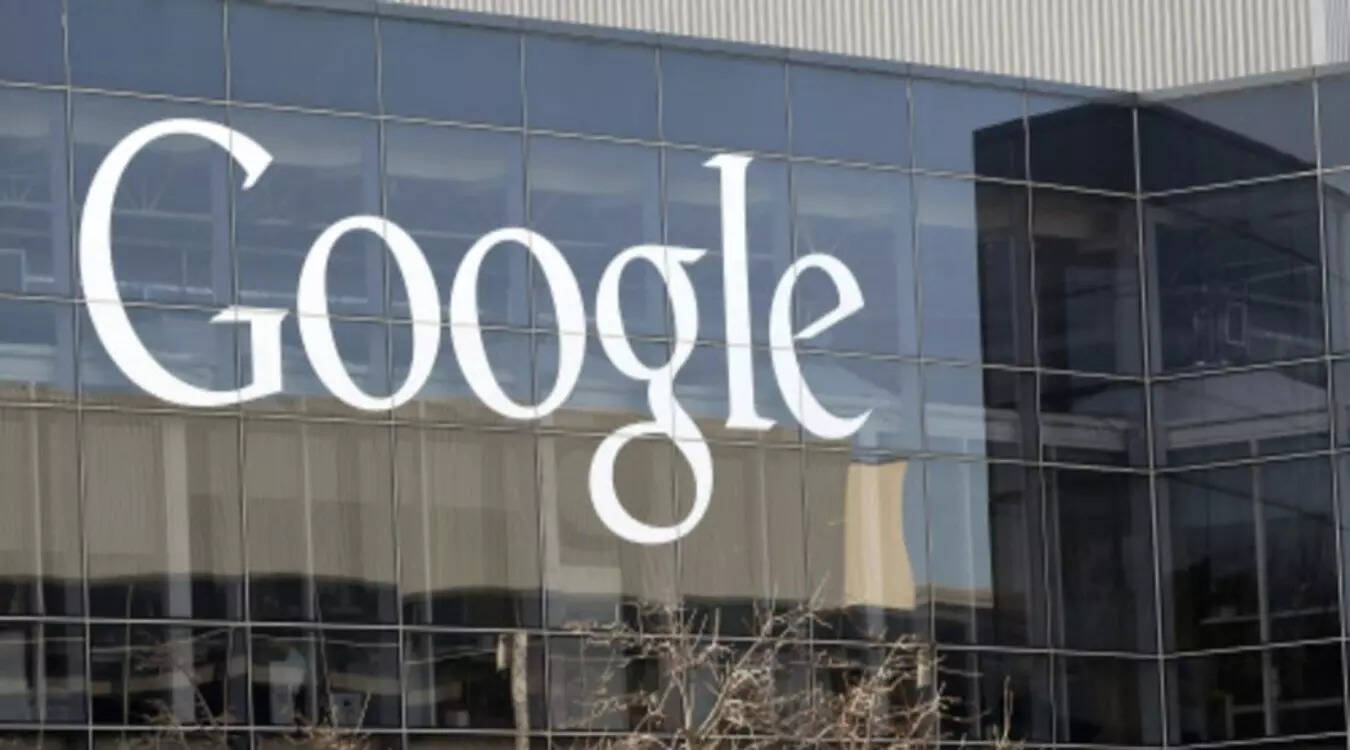 NEW DELHI: Google on Friday hit out at the competition regulator for slapping penalties for alleged abuse of its dominant position, saying the orders strike a blow at the effort to accelerate digital adoption in India and will lead to higher prices.
Failing to secure an interim relief on more than Rs 2,200 crore fine imposed by the Competition Commission of India (CCI), the US tech giant penned a blog 'The Heart of the Matter' to put across its point on how the orders would harm the digital ecosystem in the country.
India, it said, is at a juncture where barriers to access must be brought down, and safe and secure smartphones made available to all.
"At a time when only half of India's population is connected, the directions in the CCI's order strikes a blow at the ecosystem-wide efforts to accelerate digital adoption in the country," it said, adding the firm is appealing against the orders.
CCI, in October last year, slapped a Rs 1,337.76 crore fine on Google for exploiting its dominant position with respect to Android, which powers 97 per cent of smartphones in India. It imposed another Rs 936 crore penalty on the US tech giant in a case related to its Play Store policies.
While in the first case, CCI asked Google to allow smartphone users on the Android platform to uninstall apps and let them select a search engine of their choice, the regulator had asked the company to take corrective steps on policies that forced developers to use Google Play's billing system to list their apps on its Play Store.
Currently, one cannot delete apps such as Google Maps or YouTube from their Android phones when they come pre-installed.
Google has not been able to secure relief from the appellate tribunal NCLAT, which asked the company to deposit 10 per cent of the fine within four weeks. Google has since moved the Supreme Court in at least one case.
In the blog, Google said Android is a key part of the Indian mobile and Internet growth story.
"In 2008, when Android launched, access to smart, internet-enabled devices was a huge challenge due to prohibitive costs. Over the last 15 years, through Android's free open-source software and suite of high-quality apps, Google has helped device manufacturers make smartphones more affordable by a vast margin," it said.
As a result, a fully functional smartphone is available at less than Rs 6,000.
"For a country like India, where the cost of adoption is the biggest barrier to digitisation, this has had profound implications. More users have incentivised more developers, and each of those developers achieve immediate scale by writing a single app for Android," it said.
The number of annual app downloads in India reached a new high of 29 billion in 2022, making it the second biggest app market after China, offering developers in India and elsewhere, a strong platform to establish viable businesses on Play Store.
Google said predatory apps expose users to financial fraud, and data theft and while it can scan apps on its Play Store for malware as well as compliance with local laws, the same checks may not be in place for apps sideloaded from other sources.
CCI-ordered remedies strike blows on digital adoption drive in India, it said, adding remedies ordered by the regulator would lead to increased exposure to online harm and privacy risks.
"Devices built on incompatible 'forks' (or different versions of Android) would prevent Google from securing those devices, as these versions will not support the security and user safety features that Google provides," it said.
"Lack of robust and consistent security upgrades will leave the users of those devices exposed to cybercrime, bugs, and malware – which is most troubling for the millions of new internet users who are especially vulnerable," it added.
Android, today, offers the right balance of a consistent security bedrock through baseline compatibility while device manufacturers have the choice to create bespoke and highly differentiated user experiences for their brands on top of that.
"Unchecked proliferation of such apps on less secure devices can expose vast swathes of Indian users to risk of their data being exposed and pose threats for individual and national security," Google said.
Since incompatible Android forks will not support the security and user safety features that Google provides, security responsibilities for these devices will instead fall to the OEMs, who will need to invest extensively in creating consistent, all-year-round security upgrades themselves.
This, it said, will result in higher costs for the OEMs, and consequently, more expensive devices for Indian consumers.
As a result of Android's compatibility programme, when developers write apps for Android, the apps can immediately access Android's vast base of users. This allows even small developers to compete with large developers across the whole Android ecosystem, based on the merit and superiority of the product.
If CCI order is implemented, "they will no longer have the level playing field they have today with Android, and larger developers, who can support a wider range of incompatible forks, will be able to dominate the market based on their scale, rather than the quality of their product," it said.
Google said the free Android operating system enables device manufacturers to build a wide range of devices at different price points that gives users unprecedented choice.
Android leaves OEMs free to pre-install any other app and app stores and they all already do.
"Users are free to install apps from sources beyond app stores ('sideload') – in such cases, Android displays alerts to ensure users act with awareness for their own safety.
"For developers, beyond providing a vast, vibrant platform to reach users, Android offers tools, predictability, timely security upgrades and multiple monetisation options," it added.

#CCI #orders #strike #blow #digital #adoption #India #Google