Business
Bombay HC grants interim bail to V N Dhoot in ICICI Bank loan fraud case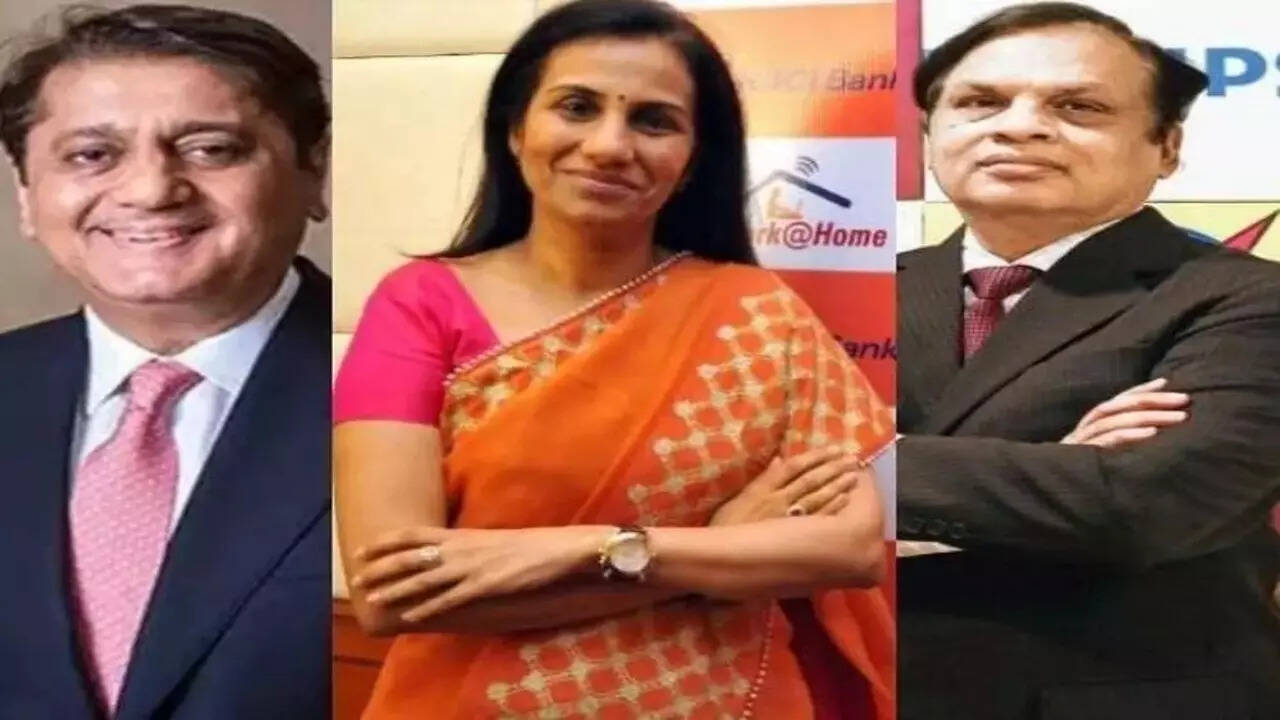 MUMBAI: Bombay high court on Friday granted interim bail to Videocon group promoter Venugopal Dhoot, 72, who alleged that his December 26, 2022 arrest by Central Bureau of Investigation (CBI) in connection with the ICICI Bank loan fraud FIR registered in January 2019, was unlawful and flouted mandatory procedures under the criminal law.
The HC bench of Justices Revati Mohite-Dere and PK Chavan allowed Dhoot to be released on furnishing cash bail of Rs 1 lakh and to furnish a surety in like amount later.
The reasoned order will follow.
On January 13, the HC had concluded hearing and reserved for orders, Dhoot's petition.
The CBI case is that Dhoot's company Videocon International Electronics Ltd with no business operation flow, sought a Rs 300 crore Rupee Term Loan from ICICI Bank. Team led by Chanda Kochhar as MD of the Bank approved the loan only on a corporate guarantee. While the loan was under consideration Dhoot in a "quid pro quo" issued a cheque of Rs 64 crore in favor of Nupower Renewables Ltd. (Run by Deepak Kochhar, husband of Chanda Kochhar) from the account of his company Supreme Energy Pvt. Ltd (SEPL) which had a balance of only Rs 34,702. Once the loan was encashed, the amount also reached NuPower.
The CBI in its grounds for arrest said Dhoot is named as accused, along with the Kochhars in its January 22, 2019 FIR for offences of cheating, criminal conspiracy and under the Prevention of Corruption Act. The CBI said Dhoot "has been inconsistent in his statement before the Investigating officer and has kept on changing his version and as such has not cooperated with the investigation in disclosing the full and true facts of the case.''
Dhoot's counsel Sandeep Ladda, said arrest was not warranted and despite assuring the CBI of his presence on December 26 in response to its section 41A notice under the criminal procedure code (CrPC) (which is issued when an offence attracts up to seven years' imprisonment and arrest is not required, to enable the accused to come and give an explanation), the CBI however immediately arrested him. Ladda said Dhoot was and had been cooperating from the start.
On January 9, the HC held Kochhars' arrest of December 23, 2022 in the case to be non compliant with the legal mandate and said the CBI had arrested without any application of mind.
The HC had then said, "Courts have time and again reiterated the role of courts in protecting personal liberty and ensuring that investigations are not used as a tool of harassment,'' observed the HC holding that the grounds for arresting the Kochhars was "unacceptable'' and also "contrary'' to the reasons for which a person can be arrested under law.
The CBI said Dhoot's arrest was lawful, complying with the procedural provisions. In its arguments before the HC, senior counsel Raja Thakare with advocate Kuldeep Patil for CBI also said Dhoot's arrest was necessary to enable confrontation with two co-accused, the Kochhars.
The interrogation following arrest has revealed "new incriminating circumstances and evidence" said the CBI and Dhoot's release would "jeopardise'' the probe done so far and one, ongoing.
If accused are interrogated without arrest in such cases where public money is involved, they confer with each other and align what they have to say, but in custodial interrogation they have no opportunity to consider what to say and start putting the blame on the other accused, Thakare had submitted before the bench on January 13.
CBI said Dhoot "did not cooperate with the investigation'' and "to avoid confrontation'' with Kochhars, did not comply with its notice to appear when the couple was in their custody.
Ladda, pointed out to the bench that the IO before arresting any person has to subjectively and objectively satisfy himself about the need of arrest and record reason and furnish the same to the accused as well as to court. The arrest memo doesn't mention any such reasons further. IO has failed to produce case diaries in book format as per sec 172 of CrPC, and provision was also not followed nor verified by the Special Court.
Thakare also said the special trial court Judge saw the case diary and, satisfied about the arrest, granted his custody on December 26 the day he was arrested.
The CBI said investigation following arrest shows that it "transpired that Rs 64 crore was transferred to NuPower Renewables at Chanda Kochhar's instance and further investigation to corroborate it is ongoing.'' Also, CBI said "loan sanctioned to Videocon in 2012, was under consideration for restructuring in the 2016 and accused Deepak Kochhar was coercing to transfer the flat in CCI Chamber to his family trust for Rs 11 lakh else Chanda Kochhar would declare the account NPA.
The HC also rejected and imposed cost of Rs 25, 000 on a lawyer who said "as advocate and vigilant citizens" had sought to intervene and oppose Dhoot's petition and to also recall interim relief and bail granted on January 9 to the Kochhars.
Advocate Ghanshyam Upadhyay filed the intervention plea and through his advocate Subhash Jha argued that Dhoot ought to exhaust all his other statutory options including perhaps seeking bail before seeking relief under the extraordinary jurisdiction of the HC under Article 226—which empowers HC to pass orders to ensure and preserve fundamental rights.

#Bombay #grants #interim #bail #Dhoot #ICICI #Bank #loan #fraud #case