India
BJP demands police action against DMK's Krishnamoorthy for controversial remark about Tamil Nadu governor | India News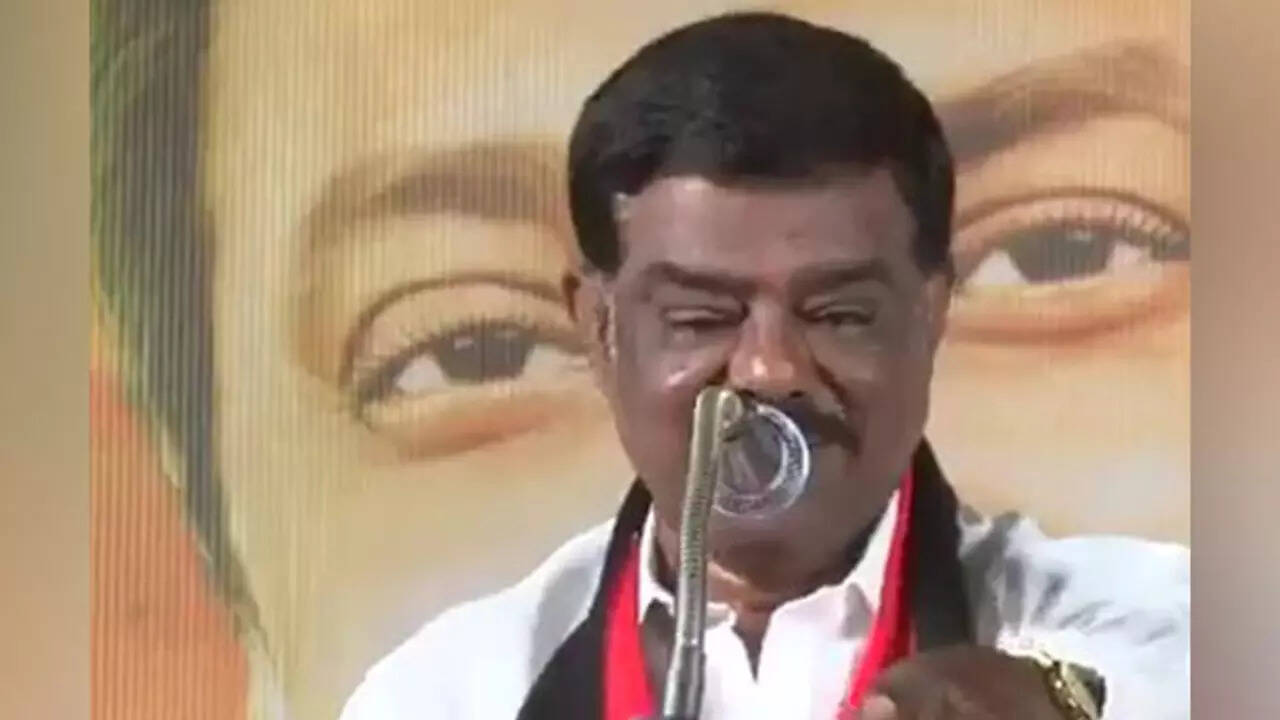 NEW DELHI: The Tamil Nadu Bharatiya Janata Party (BJP) on Saturday slammed Dravida Munnetra Kazhagam (DMK) leader Shivaji Krishnamoorthy for making controversial remarks against Tamil Nadu governor RN Ravi and demanded immediate action against him.
"DMK does politics based on abuse and filth language. We have written a very letter to the DGP asking for immediate action against Krishnamoorthy," K Annamalai, Tamil Nadu BJP chief said.
Krishnamoorthy sparked a controversy on Friday, with his remark against Tamil Nadu governor RN Ravi.
Addressing an event on Thursday, Krishnamoorthy said, "If the Governor refuses to utter the name of Ambedkar in his Assembly speech, do I not have the right to assault him?"
"If you (Governor) do not read out the speech given by the Tamil Nadu government, then go to Kashmir, and we will send terrorists so that they'll gun you down," Krishnamoorthy said.
While political analyst, CK Kumaravel said that Tamil Nadu chief minister Stalin will take cognisance of the situation and act upon it, Vijay Kumar said that Krishnamoorthy should be immediately taken into custody.
"Right from the day, governor RN Ravi has taken charge in Tamil Nadu, he has adopted a confrontational attitude. However, I do not accept what Krishnamoorthy has said and I am sure that the chief minister will take cognizance of this. I don't think he will be appreciating all this. While we can have a confrontless attitude eye for an eye is never an answer," Kumaravel told Times Now.
Vijay Kumar strongly condemned Krishnamoorthy's remarks and said that the issue should not be taken lightly.
"The DMK spokesperson must be immediately taken into custody because you know he has come on record and said that DMK has links with terrorists so this is a very serious issue and you know this must be investigated whether DMK has the potential to sponsor terrorists to kill the governor," Kumar told Times Now.
"This party it has played of abusive politics right from the beginning. From attacking general in the assembly, to abusing governor from time to time DMK has a long standing history of abusive politics. This person must be immediately taken into custody," he added.
Meanwhile, DMK informed that it has 'temporarily suspended' Shivaji Krishnamoorthy for "party unlawful activities".

#BJP #demands #police #action #DMKs #Krishnamoorthy #controversial #remark #Tamil #Nadu #governor #India #News