World
Biden takes classified documents, information very seriously: White House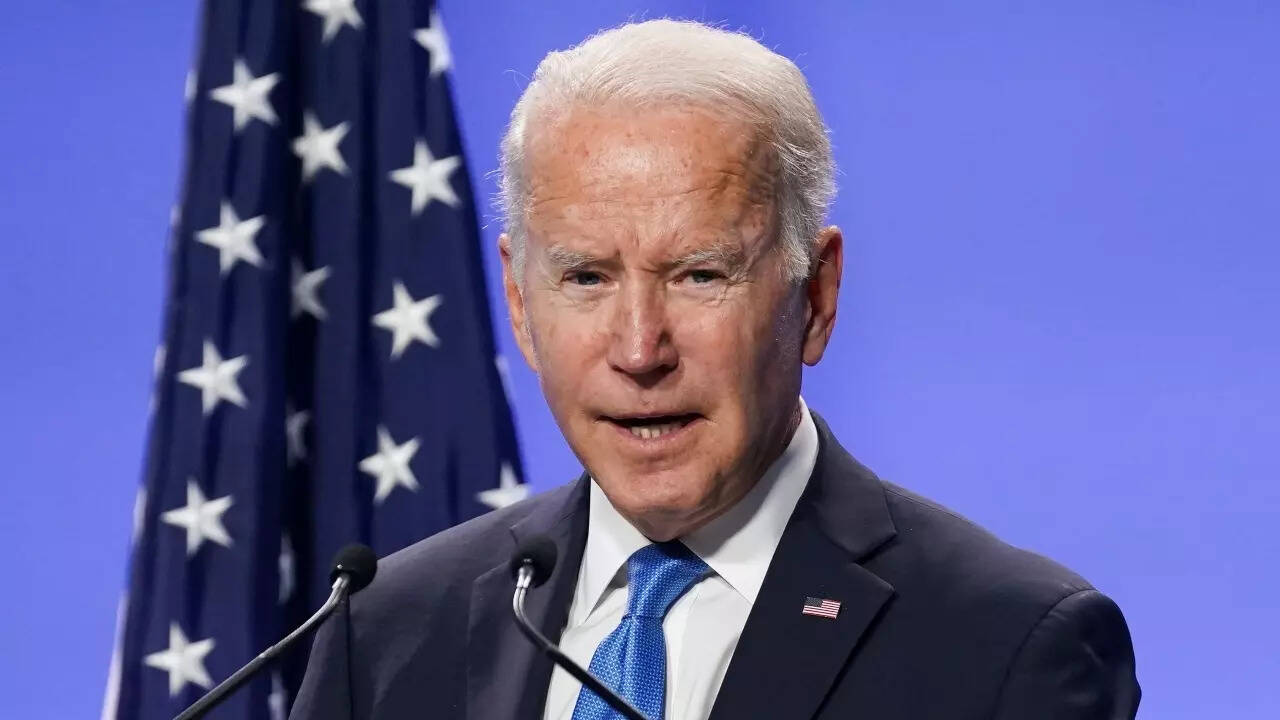 WASHINGTON: US President Joe Biden takes classified documents and information "very seriously", the White House said Thursday hours after it revealed that more classified documents were found from his residences and private offices.
The Attorney General has appointed a Special Counsel, Robert Hur, to investigate the discovery of classified documents at the Penn Biden Center in Washington, D.C. and the Bidens' personal residence in Wilmington, Delaware.
"It is important for the American people to know this, is that the President has said, he takes classified documents and information very seriously," White House Press Secretary Karine Jean-Pierre told reporters at her daily news conference.
"This is something, as you all know, that he will not shy away from saying and has continued to say this week. And again, he was surprised that these records have been found.
"He does not know what's in them and his team, once they identified that these documents were there, they immediately reached out to the archives of the Department of Justice and did the, rightfully so, did the right thing by turning that over," she said.
"And they have been cooperating very closely with the Department of Justice. Attorney General (Merrick) Garland, say today that they heard from his team really shortly after the discovery. And so I just want to make sure that this is understood, that he takes this very seriously," Jean-Pierre said.
Responding to a question, Jean-Pierre exuded confidence that a thorough review will show that these documents were inadvertently misplaced, and the President and his lawyers acted promptly upon discovery of this mistake.
"I'm going to leave it there. That's what his lawyer said. But again, this is something that the President takes very seriously, and we have been coordinating, they have been coordinating, his lawyers have been coordinating very closely with the Department of Justice," she said, facing a volley of questions during her daily news conference here on Thursday.
The White House early in the day said the additional documents were found in the President's Wilmington residence garage and in an adjacent room. But when the President mentioned this himself in person earlier, he said they were found in storage areas and in his personal library.
"He was surprised that the documents were there. And that is also in line with what we shared this morning. He takes this very seriously, when it comes to classified information, when it comes to classified documents. And again, it still stays the same. He was surprised that the records were found. He does not know what's in them," she said.
The discovery of classified documents that are from the previous Obama administration has created a political storm in the cou1/13/2023 8:26:31 AMntry, with comparisons being made with that of Biden's predecessor Donald Trump.
"In stark contrast to former president Trump's repeated attempts to obstruct efforts to recover hundreds of classified documents, President Biden's team immediately turned over records to the National Archives once they were discovered," said Senate Majority Whip Dick Durbin, Chair of the Senate Judiciary Committee.
"Rather than acting as the President's personal lawyer like Bill Barr, Attorney General Garland's appointment of a Special Counsel assures the American people that this investigation will be done fairly and with integrity," he said.

#Biden #takes #classified #documents #information #White #House