India
Attempts made to forget Netaji, our effort to honour him: Amit Shah | India News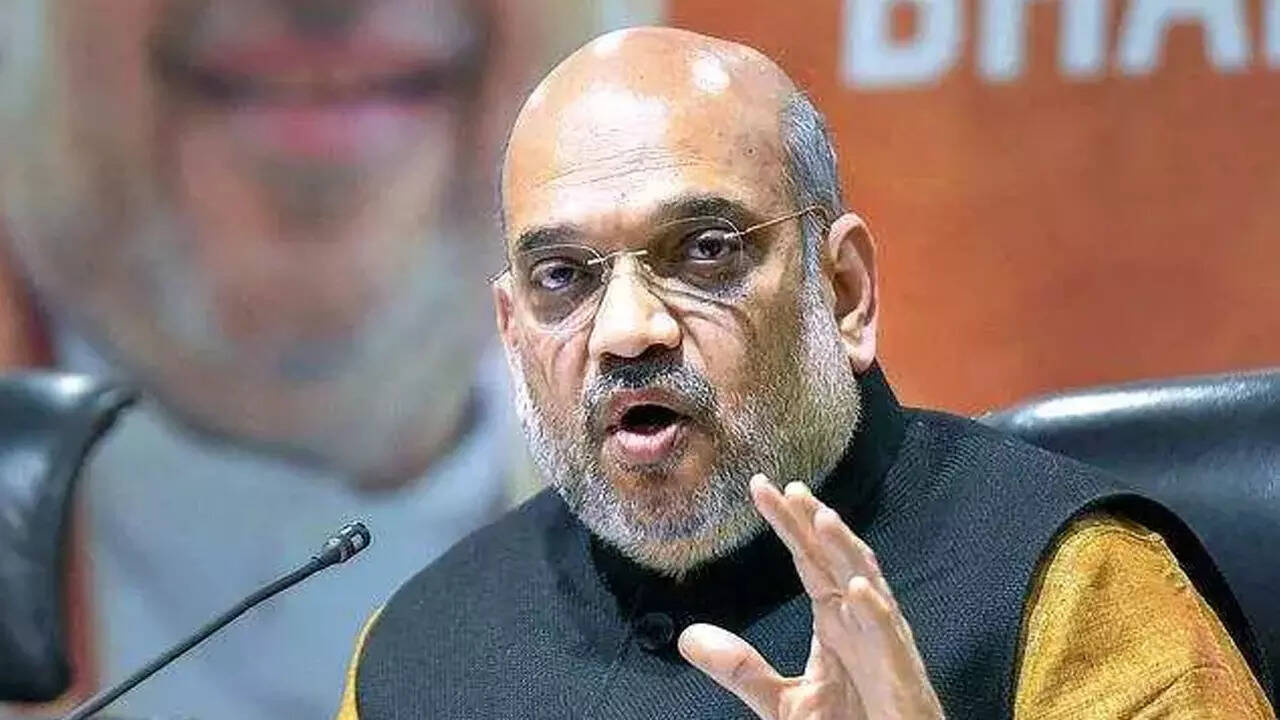 NEW DELHI: Home minister Amit Shah on Monday said that while attempts were made by the earlier regimes to undermine or overlook Netaji Subhas Chandra Bose's "unparalleled" contribution to India's freedom struggle, "memories of heroes live on and are not dependent on anyone's mercy".
Addressing an event in Port Blair on Netaji's birth anniversary, after Prime Minister Narendra Modi, participating via video-conferencing link, announced renaming of 21 islands of Andaman and Nicobar after 21 Param Vir Chakra awardees, Shah said the day was a "landmark" one for all three wings of the Armed forces, as no other country has ever honoured its soldiers who sacrificed their lives for the nation, in the same way.
By associating the 21 big islands of Andaman and Nicobar with our bravehearts, Shah said at another event to close the Iconic Events Week organised by the home ministry, PM Modi has not only boosted the morale and honoured the three services but also inculcated the values of enthusiasm, inspiration and patriotism among young Indians.
"Netaji will shine like the Pole Star in India's history. His long, 15,000-km march from Kolkata to Berlin, during which he passed through freezing temperatures of minus-45 degrees, is a great example of the courage displayed by Netaji to liberate the nation. Unfortunately, many attempts were made to erase his contribution but memories of heroes live on and are not dependent on anyone's mercy," he said at the function to rename 21 islands.
Contrasting the earlier political regime's attempts to erase Netaji's memories with the decisions taken to honour Bose under the leadership of Prime Minister Narendra Modi, Shah said a statue of the Azad Hind Fauj founder was installed at Kartavya Path and a call taken to celebrate Netaji's birth anniversary as Parakram Divas. Also, Ross Island was renamed Netaji Subhash Chandra Bose Island. The Prime Minister, Shah said, chose Parakram Diwas to announce Netaji Subhas Chandra Bose Island as his memorial to ensure that "it is developed in a manner that evokes deep respect for the great hero in the hearts of the people for generations".
Pointing to Andaman and Nicobar Islands significant role in India's Independence, the home minister said the Island UT, where British rulers built Cellular jail to subject freedom fighters to atrocities, "consoled their hearts like a mother does to her son in pain".
"When the struggle for Independence moved forward, this blessed land of Andaman and Nicobar was the first to be liberated. It was none other than Netaji who hoisted the tricolor here," he stated. More recently, he said, Modi renamed three of UT's islands as Shaheed Dweep, Swaraj Dweep and Netaji Subhash Chandra Bose Dweep, creating a discourse around Andaman and Nicobar Islands. The Prime Minister also lit the Amarjyoti Lamp again in the cellular jail.

#Attempts #forget #Netaji #effort #honour #Amit #Shah #India #News