India
Army chief General Manoj Pande visits eastern command, reviews situation along China border | India News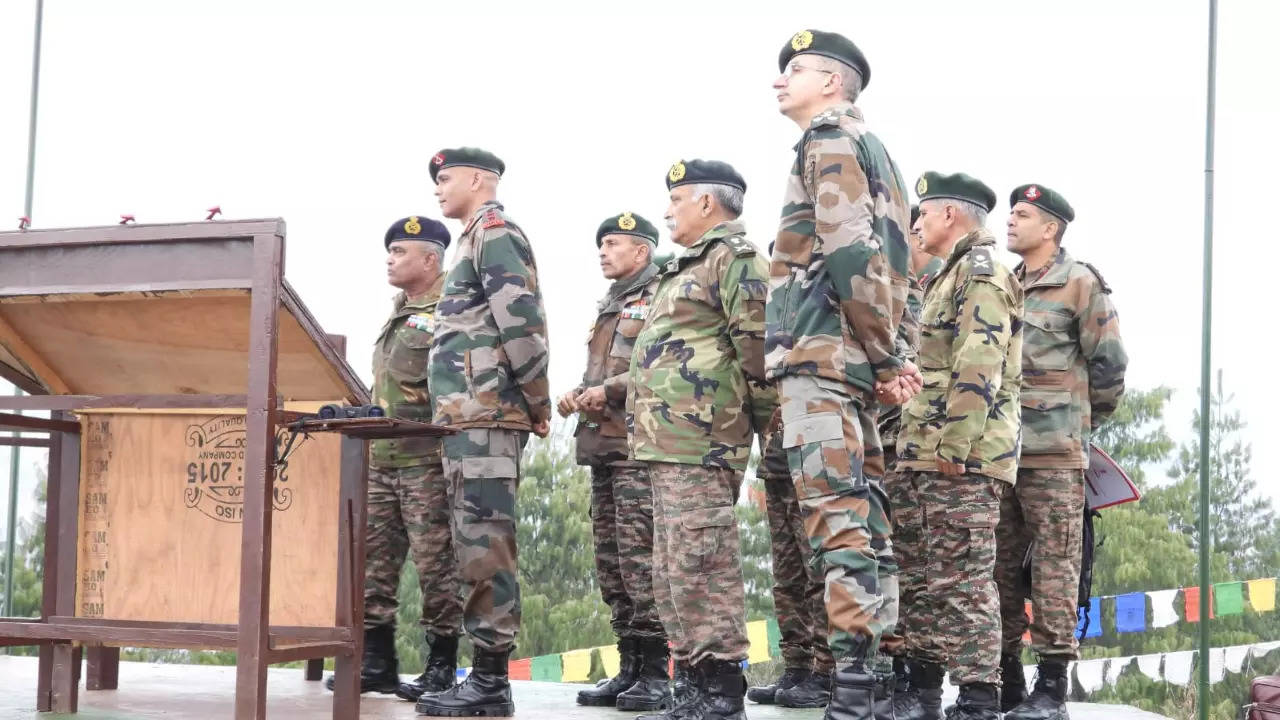 NEW DELHI: Army chief General Manoj Pande on Monday visited units and formations along the Line of Actual Control (LAC) in eastern Arunachal Pradesh. He was briefed on operational preparedness and security situation.
The Army chief complimented Indian troops for maintaining sharp vigil and exhorted all to continue working with the same zeal. General Pande's visit to the crucial command follows a clash between Indian and Chinese troops in an area along the LAC in the Tawang sector of Arunachal Pradesh.
The Eastern Command takes care of the LAC in the Arunachal Pradesh and Sikkim sectors.
On the occasion of Army Day last week, General Pande had said that the Indian army is maintaining a strong defence posture along the LAC, and is ready to deal with any contingency. He also said the northern border region has been peaceful and steps have been taken to maintain peace through established protocol and existing mechanism.
There has been a fresh spike in tensions between India and China after troops from the two sides were engaged in the clash along the LAC at Yangtse in the Tawang sector on December 9.
Union defence minister Rajnath Singh had on December 13 said in Parliament that the Chinese troops tried to "unilaterally" change the status quo in the Yangtse area, but the Indian Army compelled them to retreat by its firm and resolute response.

#Army #chief #General #Manoj #Pande #visits #eastern #command #reviews #situation #China #border #India #News