Business
Akasa Air to start operations from Mopa from January 11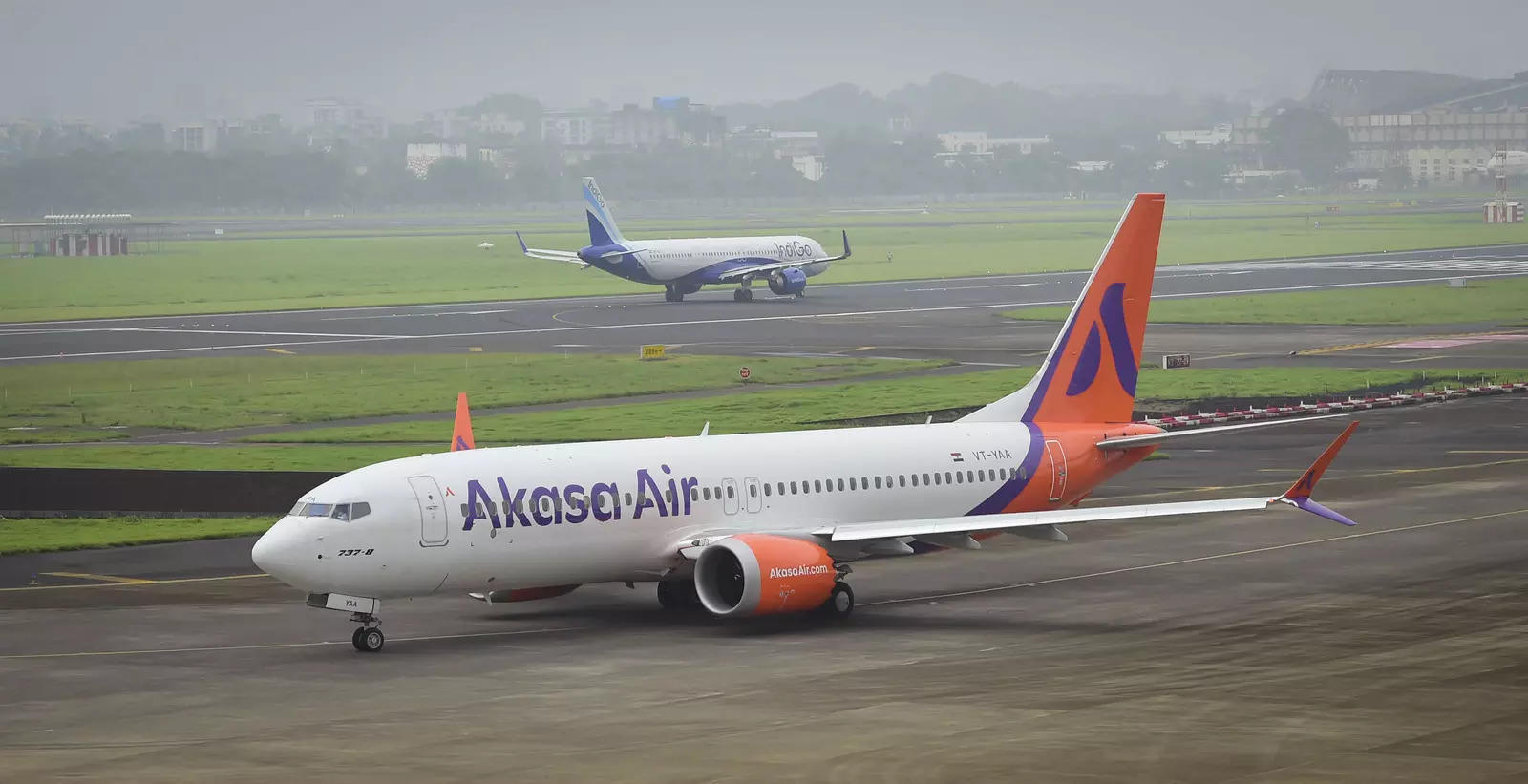 PANAJI: Akasa Air will commence operations from Manohar International Airport from Wednesday onwards with five flights to Mumbai and Bengaluru. The airline will add more flights to Mumbai, Hyderabad and Bengaluru in the coming fortnight, said Akasa Air's chief commercial officer Praveen Iyer.
Mopa will be Akasa Air's twelfth destination but the airline is betting big on Goa, which Iyer said would outperform the national aviation sector.
"Traffic into Goa will go up considerably," said Iyer. "The response to our flights has been strong. Our flight is 100 percent booked."
Akasa Air commenced operations in August and by January end it hopes to cross over 500 weekly flights across 13 cities. Co founder and chief marketing and experience officer Belson Coutinho said that by March, the airline's fleet will have 18 aircraft with a new aircraft being inducted every fortnight.
After Mumbai and Pune, Goa is the third city in the western part of India, to be added to the airline's network.
Goa is one of India's most popular tourist destinations and has recently also emerged as a manufacturing base for several leading companies. The launch of Goa as the latest destination on Akasa Air's network, facilitating connectivity to Mumbai and Bengaluru reiterates the airline's commitment to strengthen important transportation links across the country. Akasa Air's operations from Goa will cater to the travel demand, further optimizing economic growth by increasing the tourist footprint.
Akasa Air has placed a firm order of 72 Boeing 737 MAX airplanes, powered by CFM fuel efficient, LEAP-1B engines. The 737 MAX family aircraft deliver superior efficiency in reducing fuel use and carbon emissions, fulfilling the airline's promise of being an environmentally friendly company with the youngest and greenest fleet in the Indian skies.
Goa's second international airport has garnered a lot of interest with airlines looking at Mopa as they expand their flight network. Akasa Air, which does not operate flights to Goa International Airport, Dabolim, said it will "keep evaluating new flights in and out of Dabolim" based on the availability slots.
Meanwhile, Fly91, a new airline promoted by Just UDO, aims to start operations in the country from September and is considering Mopa as its base.

#Akasa #Air #start #operations #Mopa #January