India
9 hurt in twin blasts on Jammu outskirts | India News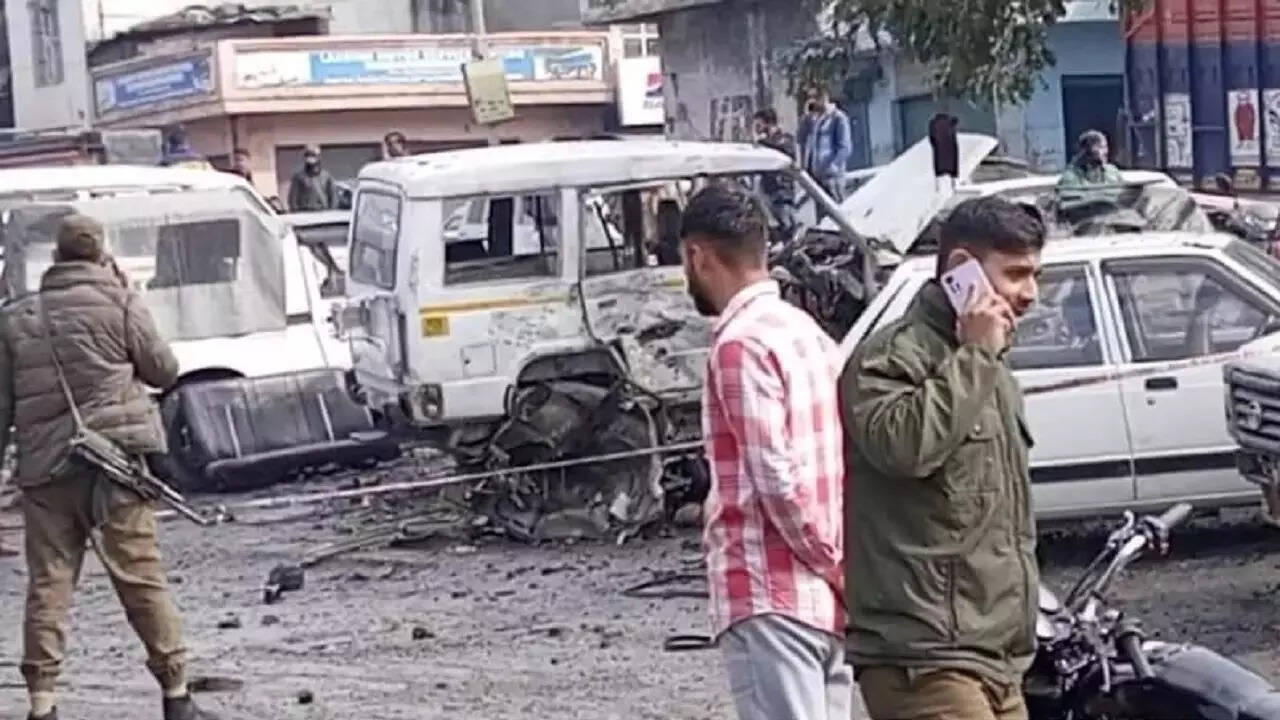 JAMMU: At least nine people were wounded in two synchronised explosions that police suspect were set off by IEDs planted in two vehicles parked in the busy industrial area of Narwal on the outskirts of Jammu city between 11am and 11.20am Saturday.
The bombings happened just two days before the Rahul Gandhi-led Bharat Jodo Yatra is scheduled to reach Jammu and ahead of next week's Republic Day celebrations—a time when security agencies in the region are on high alert.
J&K unit Congress spokesperson Ravinder Sharma said the yatra will continue. The yatra entered J&K's Kathua district Thursday evening via Punjab and is camping in Chadwal, about 70km from Jammu. It is scheduled to resume from Hiranagar this Sunday and reach Jammu on January 23.
According to additional DGP Mukesh Singh, suspected terrorists planted IEDs in an old Bolero car parked outside a car repairing shop and another vehicle at a nearby junkyard about 5km from Jammu city. The first blast wounded five people who were standing nearby. The second bomb went off 50 metres away.
"The injured have been taken to Government Medical College and Hospital in Jammu. The area has been cordoned off and a search launched to catch the culprits. Forensic teams are gathering evidence and leads," another senior officer said.
Lieutenant governor Manoj Sinha condemned the twin blasts and announced Rs 50,000 to each of the wounded. "Such dastardly acts highlight the desperation and cowardice of those responsible. Take immediate and firm action. No efforts should be spared to bring the perpetrators to justice," he told security agencies.
Sohail Kumar, 35, Sushil Kumar, 26, Vishap Partap, 25, Vinod Kumar, 52, Arun Kumar, 25, Amit Kumar, 40, Rajesh Kumar, 35, Abhishek Kumar, 19, and Aneesh, 17, were admitted to hospital with various wounds, including broken bones, contusions and lacerations.
Sources said their condition is stable and they are responding to treatment.
The explosions followed the January 1 terrorist attack in Upper Dhangri village of Jammu's Rajouri district that left seven people dead, including two children.

#hurt #twin #blasts #Jammu #outskirts #India #News